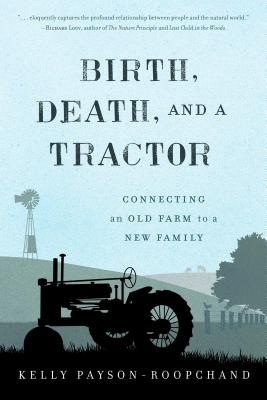 Birth, Death, and a Tractor (Hardcover)
Connecting an Old Farm to a New Family
Down East Books, 9781608934119, 256pp.
Publication Date: June 15, 2015
* Individual store prices may vary.
Description
IndieFab Book of the Year Award Winner Maine Literary Award Winner What happens when the last son leaves the farm, and the farmer grows old? Do the stories of six generations whisper into silence, as dust darkens the windows of the empty barn? Or can a young boy, running in yellow boots through abandoned fields, bring new life back to the farm? There is much to explore, and time to wonder. There is also, for a short while, a gentle old man, atop a faded John Deere tractor, and the possibility of connection... An unforgettable true story of history and hope on a small family farm in Somerville, Maine, from its settling in the early 1800s to its perilous transfer to a new farm family in 2008. Chronicling the history of seven generations, it is a reminder of the role small farms have played in our national and family histories, and a challenge to find innovative ways to re-connect our communities to this rich but threatened resource.
About the Author
Kelly Payson-Roopchand farms and writes at the end of the road in Somerville, Maine. As a Fulbright Fellow, she researched small farms in Trinidad, returning home with her own Trini farmer, her amazing husband Anil. With their two children Keiran and Sarita, Kelly and Anil are reviving a six-generation family farm, giving Kelly ample material to write about. To learn more about life on Pumpkin Vine Family Farm, visit them at pumpkinvinefamilyfarm.com or connect with them on Facebook.