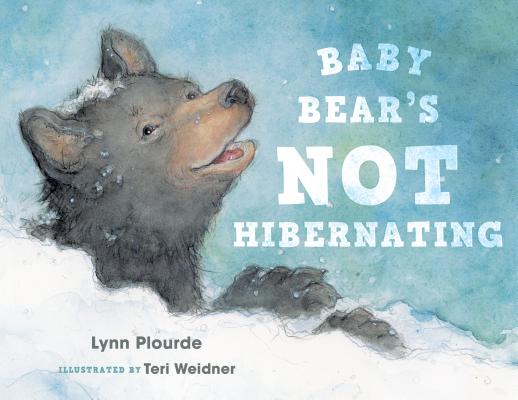 Baby Bear's Not Hibernating
Hardcover

* Individual store prices may vary.
Description
Baby Black Bear has had so much fun with his friends moose, owl, and rabbit, that he's decided not to join his parents in hibernation for the winter. So as the weather begins to turn cold and snow starts to fall, Baby Bear just keeps frolicking, all under the watchful but unseen eye of his dad. After a while, Baby Bear begins to realize that life outside the den is not quite as nice in the winter as he thought, and frozen twigs don't make much of a meal. With the help of his friends he makes it back to shelter to spend a cozy winter with his mom and dad. Lynn Plourde's tales is brought vividly to life through the illustrations of Teri Weidner. Exploring themes of friendship, diversity, working as a team, and parenting, it also includes fascinating facts about America's most common bear.
Down East Books, 9781608936229, 40pp.
Publication Date: November 17, 2016
About the Author
Lynn Plourde (www.lynnplourde.com) is the author of more than thirty children's books including Pigs in the Mud in the Middle of the Rud, Moose, of Course, Bella's Fall Coat, and Lost Trail. Her books have received a variety of recognitions including Lupine Honor Awards, Maine Student Book Award, Maine Literary Award, and Oppenheim Toy Portfolio Gold Award. Lynn is a "teaching author" who visits many schools and shares writing advice. She "hibernates" high on a ridge in Winthrop, Maine, where she has seen deer, fox, wild turkeys, and other critters in her yard, but not a single black bear--yet! Teri Weidner got her start at Cricket magazine in 1989. Since that time she has illustrated more than twenty books for children. She lives with her family in Portsmouth, New Hampshire.