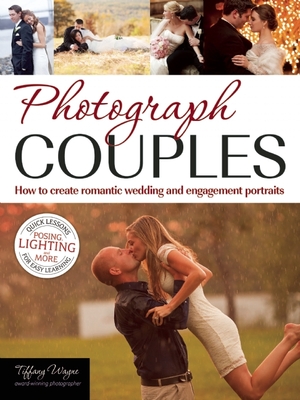 Photograph Couples: How to Create Romantic Wedding and Engagement Portraits (Paperback)
How to Create Romantic Wedding and Engagement Portraits
Amherst Media, 9781608957439, 128pp.
Publication Date: October 1, 2014
Description
Award-winning photographer Tiffany Wayne takes you behind the scenes as she creates images of couples to mark their engagement or celebrate their wedding. At each phase of the photography, the lighting and posing challenges varybut there's one important constant: showing the true character of the romantic connection between the pair. While some couples are free-spirited and relaxed, others reveal their love in more subdued or traditional ways; in either case, the seasoned photographer will know how to illicit those pure feelings and capture them beautifully. Wayne shows you how to do just that, using backgrounds, lighting, and posing that fit the couple's personal style and creating an atmosphere that puts them at ease in front of the camera.
Advertisement