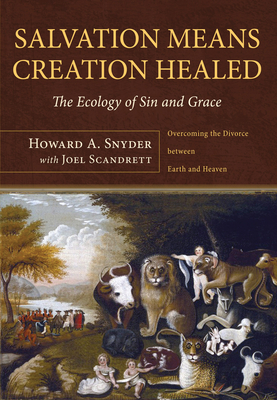 Salvation Means Creation Healed: The Ecology of Sin and Grace: Overcoming the Divorce Between Earth and Heaven (Paperback)
The Ecology of Sin and Grace: Overcoming the Divorce Between Earth and Heaven
Cascade Books, 9781608998883, 260pp.
Publication Date: July 13, 2011
Description
The Bible promises the renewal of all creation--a new heaven and earth--based on the incarnation, life, death, and resurrection of Jesus Christ. For centuries this promise has been sidelined or misunderstood because of the church's failure to grasp the full meaning of biblical teachings on creation and new creation.The Bible tells the story of the broken and restored relationship between God, people, and land, not just God and people. This is the full gospel, and it has the power to heal the church's long theological divorce between earth and heaven. Jesus' resurrection in the power of the Holy Spirit is the key, and the church as Christ's body is the primary means by which God is reconciling all things through Jesus Christ. Jesus' ultimate healing of all creation is the great hope and promise of the gospel, and he calls the church to be his healing community now through evangelism, discipleship, and prophetic mission.
Advertisement