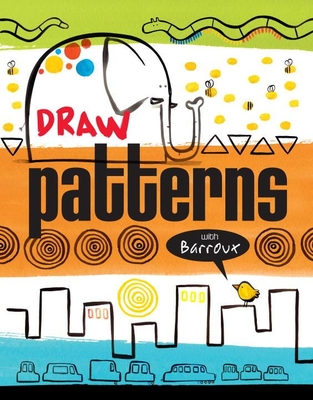 Draw Patterns with Barroux (Paperback)
Blue Apple Books, 9781609053000, 96pp.
Publication Date: March 26, 2013
Description
Barroux's crackling-with-creativity activity book offers a hands-on way to recognize, copy, and create patterns. Kids will be firing on all cylinders as they fill in simple patterns like colored dots, then progress to more complicated and silly-smart patterns such as stripes - on a fox! Is pattern recognition an important developmental skill that contributes to mathematical cognition and problem-solving? It is! But it is much more fun to absorb when drawing an argyle-patterned scarf on a spotted giraffe, or a tangle of swirly snakes! Barroux supplies just the right amount of instruction and creative freedom for beginning artists, and kids who just want to see how a triangle, a curl, and a circle can become - hey, a mouse!
About the Author
Does Barroux's creativity have a pattern? Well, you will always find wit, originality, a sophisticated color palette--and plenty of surprises!--in whatever he dreams up. Barroux studied photography, art, sculpture, and architecture at the famed ecole Estienne and ecole Boule, then worked as an art director in Paris and Montreal. He eventually returned to Paris and now creates his art in a fantastical studio in an abandoned building he shares with other artists.
Advertisement