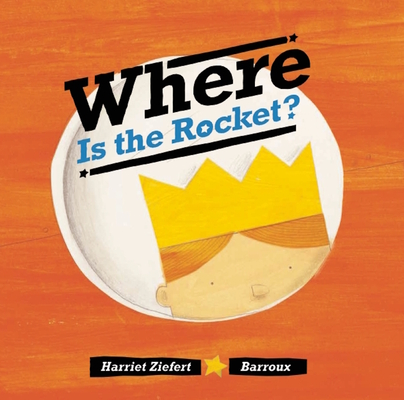 Where Is the Rocket? (Hardcover)
Blue Apple Books, 9781609053406, 40pp.
Publication Date: August 19, 2014
Description
A little orange rocket with one little passenger inside takes off across the pages of this fulsomely unique book, exploring spatial relationships, opposites, and words related to distance, placement, and comparison.
See the rocket soar up to the left and down to the right. "What's on your left? What's on your right?" asks the text. Watch the rocket fly over the head and under the snout of a grinning alligator and across a spinning planet in the middle of the book. "Where to next?" Turn the page, turn the page A voyage of imagination, as well as a clever expression of language arts,
Where Is the Rocket?
invites readers along for a soaring ride. The celebrated creative team of author Harriet Ziefert and artist Barroux has been lauded for their "hand in glove," "complementary" duet of prose and pictures in such books as
My Dog Thinks I'm a Genius
,
Bunny's Lessons
, and
It's Time to Say Goodnight
.
About the Author
Harriet Ziefert: For over a decade Harriet Ziefert has had a yen to create a book about spatial relationships for younger children. The artwork for Where Is the Rocket? was created for slightly different content. So, this book had its own journey from this to that to the inspired partnership of words and image that is Where Is the Rocket?--and is an apt reflection of the creativity and working process of its visionary collaborators. Barroux: Barroux has voyaged to Blue Apple's New Jersey office to stay for a week and kickstart future books in collaboration with the Publisher, Harriet Ziefert. You will always find wit, originality, a sophisticated color palette, and plenty of surprises in whatever Barroux creates. He studied photography, art, sculpture, and architecture at the famed Ecole Estienne and Ecole Boule, then worked as an art director in Paris and Montreal. He eventually returned to Paris and now creates his art in a fantastical studio in an abandoned building he shares with other artists.
Advertisement