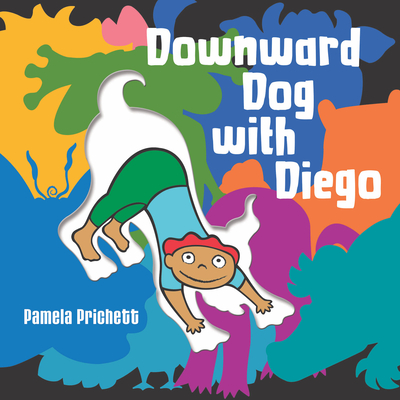 Downward Dog with Diego (Hardcover)
Blue Apple Books, 9781609055288, 36pp.
Publication Date: August 9, 2016
* Individual store prices may vary.
Description
Arch Stretch Crouch A flexible, well-balanced menagerie teaches kids how to do basic, animal-inspired poses in this innovative, colorful introduction to yoga. An illustrated glossary of the Sanskrit names for the animal poses is included in a final spread.
A dozen yoga poses are conveyed by illustrations, which show a child doing the pose within each animal silhouette. This art uniquely captures the relationship between the animal pose and the child's version of the position:
Stretch like a cat, high off your mat.
Snuggle like a rabbit--make it a habit.
Rise like a cobra, now you're doing yoga
About the Author
Pamela Prichett graduated from the Rhode Island School of Design with a degree in glassmaking. She has since applied her artistic prowess to projects involving animation, illustration, graphic design, fine art, and branding--including the creation of a logo for a child-centric yoga studio. She lives with her husband and two children in New York City. Visit her on the web at zoomorphik.com