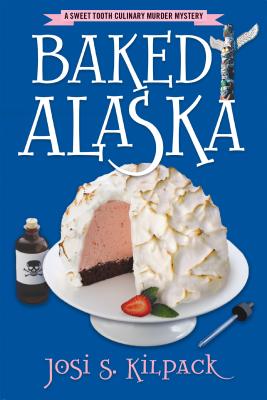 Baked Alaska (Culinary Mysteries (Shadow Mountain)) (Paperback)
Shadow Mountain, 9781609073282, 353pp.
Publication Date: February 18, 2013
* Individual store prices may vary.
Description
Sadie Hoffmiller is looking forward to an entire week cruising the Alaskan wilderness with her two grown children, Shawn and Breanna, and her boyfriend, Pete. Not only will they all have the chance to get to know one another better, but Sadie will finally be able to help Breanna plan her upcoming wedding. They board the ship with high expectations of a well-deserved vacation.

And except for the mysterious woman on the ship that Shawn seems to know but will not discuss, and the fact that Breanna's future mother-in-law has already hijacked the wedding plans, and the unexpected death of a passenger in the middle of the buffet line, Sadie's vacation would have been perfect.

As it is, Sadie will need all her investigative skills to navigate the deep waters of the mystery that is soon swirling around her family. Amid her growing fears for the future, Sadie must also come to terms with the fact that her role in the lives of her children is changing and that even the best laid plans can go awry when a secret gets thrown into the mix.
About the Author
Josi S. Kilpack is the award-winning author of more than twenty novels, including the twelve-volume Sadie Hoffmiller Culinary Mystery Series.