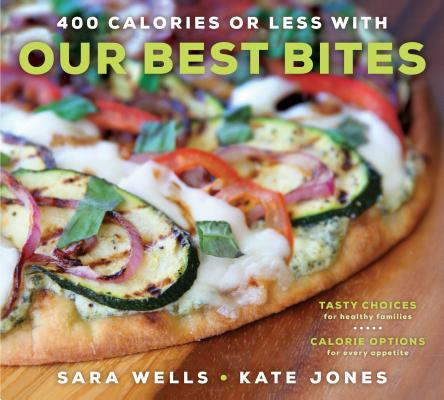 400 Calories or Less with Our Best Bites (Paperback)
Tasty Choices for Healthy Families with Calorie Options for Every Appetite
Shadow Mountain, 9781609079918, 160pp.
Publication Date: April 7, 2015
* Individual store prices may vary.
Description
From the bestselling authors of Our Best Bites and Savoring the Seasons with Our Best Bites comes a unique cookbook for healthy eating. Inspired by the authors' personal weight loss journeys, these healthy recipes, all under 400 calories, provide a wealth of ingredient option substitutions for comfort food main dishes, flavorful side dishes and yummy desserts.

Each recipe includes mouthwatering photography, easy-to-follow instructions for swapping out healthy, low-calorie ingredient substitutions, and complete nutritional information including fat content, carbs and sugar and salt intake. Features vegetarian and gluten-free choices and tips for stocking a healthy pantry from ordinary grocery store options plus advice for making the best choices at the salad bar.
About the Author
Award-winning food bloggers Kate Jones and Sara Wells have more than 2.5 million page views a month on their blog, Our Best Bites and have more than 60,000 email subscribers. They have been featured in The New York Times, Better Homes and Gardens, Parenting Magazine, The Atlantic, Publishers Weekly, Southern Lady Magazine, and the Chicago Sun-Times. Our Best Bites has been named #12 in the top 25 Food Blogs, ranked by The Deal Daily Meal, and has been featured on popular cooking blogs such as Cafe-Mom, Tastespotting, and Foodgawker, and listed on the Pioneer Woman's blog as one of the most frequently referenced cooking websites.