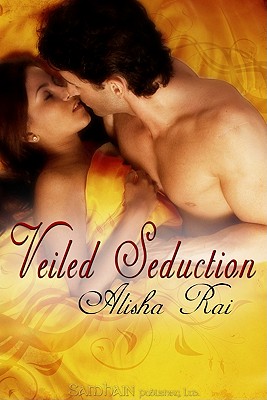 Veiled Seduction
Paperback

* Individual store prices may vary.
Description
Even the best-laid seductions can go awry.
 
Veiled, Book 2
 
Beneath Dr. Maira Khan's reserved exterior, her heart beats triple-time for only one man: Sasha Karimi. For two years she's waited patiently for the handsome police lieutenant to wake up and see her as more than a buddy. When he's injured in the line of duty, though, she realizes time is too precious to waste. Ditching her scrubs—and her shyness—she cooks up her very first seduction.
 
Sasha's had a hell of a week. Thanks to the national media, amorous women are pouring out of the woodwork, all wanting a piece of America's newest "hero". The biggest disappointment? Maira seems to have contracted the same case of mass hysteria. Betrayed, he pushes her away—but not before he samples a taste of her luscious mouth and body.
 
It works. Maira retreats, mortified and ashamed. And Sasha realizes he's just driven away the perfect woman. Now all he needs is a foolproof plan to win her back, starting with a proper courtship—and restraining his lust. Except once Maira glimpses the man behind the uniform, she sets out to show him that pure need has its own ideas about what's proper…
 
Warning: Contains a brilliant heroine who knows how to take matters into her own hands, a sexy hero who knows how to win his woman, an awesome full-body massage, a tender romance and sizzling bedroom (and kitchen) shenanigans.
Samhain Publishing, 9781609283490, 210pp.
Publication Date: November 1, 2011
About the Author
Alisha Rai has been enthralled with romance novels since she smuggled her first tattered Harlequin home from the library at the age of thirteen. After a lifetime spent bouncing around the States, she is content to call sunny South Florida home for now. When she's not reading or working, Alisha loves to hang out with her close-knit family. Veiled Seduction is her third novel.
or
Not Currently Available for Direct Purchase