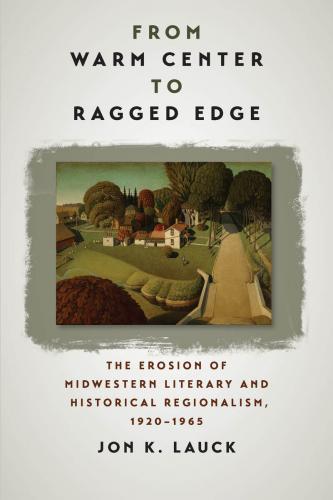 From Warm Center to Ragged Edge
The Erosion of Midwestern Literary and Historical Regionalism, 1920-1965 (Iowa and the Midwest Experience)
Paperback

* Individual store prices may vary.
Description
During the half-century after the Civil War, intellectuals and politicians assumed the Midwest to be the font and heart of American culture. Despite the persistence of strong currents of midwestern regionalism during the 1920s and 1930s, the region went into eclipse during the post–World War II era. In the apt language of Minnesota's F. Scott Fitzgerald, the Midwest slid from being the "warm center" of the republic to its "ragged edge."

This book explains the factors that triggered the demise of the Midwest's regionalist energies, from anti-midwestern machinations in the literary world and the inability of midwestern writers to break through the cultural politics of the era to the growing dominance of a coastal, urban culture. These developments paved the way for the proliferation of images of the Midwest as flyover country, the Rust Belt, a staid and decaying region. Yet Lauck urges readers to recognize persisting and evolving forms of midwestern identity and to resist the forces that squelch the nation's interior voices.
Praise For From Warm Center to Ragged Edge: The Erosion of Midwestern Literary and Historical Regionalism, 1920-1965 (Iowa and the Midwest Experience)…
"...an important book that deserves to be read and debated."
— Michael Dirda

"At its core, this work is a timely appeal for a reconsideration of unrestrained cosmopolitanism and a compelling argument for the cultural vitality of an unjustly neglected—and maligned—sector of the American republic. A philosophically astute defense of regionalism's virtues."
— Kirkus Reviews
University Of Iowa Press, 9781609384968, 266pp.
Publication Date: June 1, 2017
About the Author
JON K. LAUCK is the founding president of the Midwestern History Association, the associate editor and book review editor of the Middle West Review, and an adjunct professor of history and political science at the University of South Dakota. Lauck is the author or editor of several books, including The Lost Region: Toward a Revival of Midwestern History (Iowa, 2013). He lives in Sioux Falls, South Dakota.
or
Not Currently Available for Direct Purchase