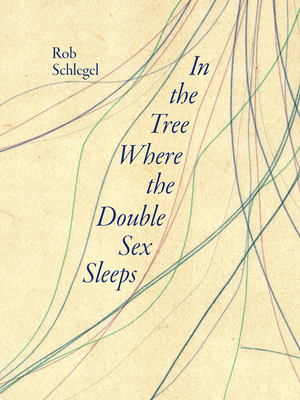 In the Tree Where the Double Sex Sleeps (Iowa Poetry Prize) (Paperback)
University Of Iowa Press, 9781609386450, 72pp.
Publication Date: April 1, 2019
* Individual store prices may vary.
Description
With calm abandon, Rob Schlegel stands among the genderless trees to shake notions of masculinity and fatherhood. Schlegel incorporates the visionary into everyday life, inhabiting patterns of relation that do not rely on easy categories. Working from the premise that poetry is indistinguishable from the life of the poet, Schlegel considers how his relationship to the creative process is forever changed when he becomes something new to someone else. "The meaning I'm trying to protect is," Schlegel writes, "the heart is neither boy, nor girl." In the Tree Where the Double Sex Sleeps is a tender search for the mother in the father, the poet in the parent, the forest in the human.
About the Author
Rob Schlegel is the author of The Lesser Fields and January Machine. He lives and teaches in Washington state.
Praise For In the Tree Where the Double Sex Sleeps (Iowa Poetry Prize)…
"This slim volume covers remarkable emotional terrain with perceptive insight into fatherhood and the inner workings of a poet's associative thought process. It is rich and complex but utterly accessible, with lyrical lines that beg to be read aloud."—Publishers Weekly starred review
— Publishers Weekly