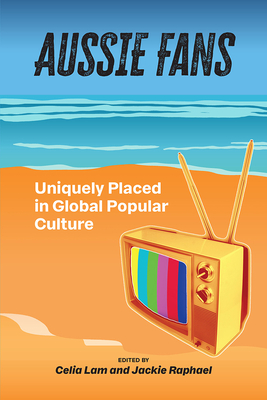 Aussie Fans (Paperback)
Uniquely Placed in Global Popular Culture (Fandom & Culture)
University Of Iowa Press, 9781609386573, 264pp.
Publication Date: October 1, 2019
* Individual store prices may vary.
Description
Australia holds a unique place in the global scheme of fandom. Much of the media consumed by Australian audiences originates from either the United States or the United Kingdom, yet several Australian productions have also attracted international fans in their own right. This first-ever academic study of Australian fandom explores the national popular culture scene through themes of localization and globalization.
The essays within reveal how Australian audiences often seek authentic imports and eagerly embrace different cultures, examining both Hollywood's influence on Australian fandom and Australian fan reactions to non-Western content. By shining a spotlight on Australian fandom, this book not only provides an important case study for fan studies scholars, it also helps add nuance to a field whose current literature is predominantly U.S. and U.K. focused.
Contributors: Kate Ames, Ahmet Atay, Jessica Carniel, Toija Cinque, Ian Dixon, Leigh Edmonds, Sharon Elkind, Jacqui Ewart, Lincoln Geraghty, Sarah Keith, Emerald L. King, Renee Middlemost
About the Author
Celia Lam is assistant professor of media and cultural studies at the University of Nottingham Ningbo China.

Jackie Raphael teaches at the University of Western Australia. They have previously coedited other books together, including Becoming Brands: Celebrity, Activism and Politics and Personas and Places: Negotiating Myths, Stereotypes and National Identities.