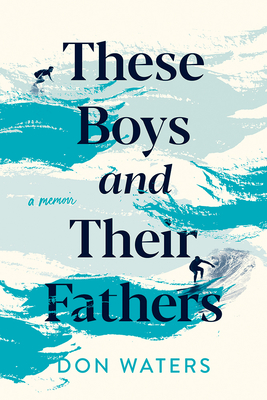 These Boys and Their Fathers (Paperback)
A Memoir
University Of Iowa Press, 9781609386795, 230pp.
Publication Date: October 1, 2019
* Individual store prices may vary.
Description
In 2010, Don Waters set out to write a magazine story about a surfing icon who had known his absentee father. It was an attempt to find a way of connecting to a man he never knew. He didn't imagine that the story would become a years-long quest to understand a man who left behind almost nothing except for a self-absorbed autobiography for his abandoned son.

These Boys and Their Fathers touches on Waters's early life with his single mother—and her string of dysfunctional men—and his later search for and encounters with his father, but it quickly expands into a gripping account of the life of a 1930s pulp writer, also named Don Waters, with whom Waters becomes obsessed. This wildly original book blends memoir, investigative reporting, and fiction to sort out difficult aspects of family, masculinity, and what it means to be a father.
Praise For These Boys and Their Fathers: A Memoir…
"Don Waters' latest book opens with a gut punch: a letter introducing himself, as a high school senior, to the father who left when he was a toddler. These Boys and Their Fathers blends memoir, reportage and fiction in a disquieting yet absorbing, bare-it-all plunge into manhood, family and fatherhood."
— The Oregonian
"These Boys is a powerfully candid story of discovering "closure" through accepting and living alongside the pain and truth."—Shelf Awareness
— Shelf Awareness