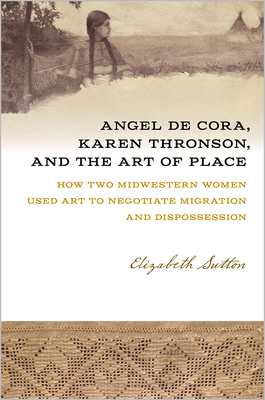 Angel De Cora, Karen Thronson, and the Art of Place (Paperback)
How Two Midwestern Women Used Art to Negotiate Migration and Dispossession (Iowa and the Midwest Experience)
University Of Iowa Press, 9781609386870, 196pp.
Publication Date: March 16, 2020
* Individual store prices may vary.
Description
Angel De Cora (c. 1870–1919) was a Native Ho-Chunk artist who received relative acclaim during her lifetime. Karen Thronson (1850–1929) was a Norwegian settler housewife who created crafts and folk art in obscurity along with the other women of her small immigrant community. The immigration of Thronson and her family literally maps over the De Cora family's forced migration across Wisconsin, Iowa, and onto the plains of Nebraska and Kansas. Tracing the parallel lives of these two women artists at the turn of the twentieth century, art historian Elizabeth Sutton reveals how their stories intersected and diverged in the American Midwest.
By examining the creations of these two artists, Sutton shows how each woman produced art or handicrafts that linked her new home to her homeland. Both women had to navigate and negotiate between asserting their authentic self and the expectations placed on them by others in their new locations. The result is a fascinating story of two women that speaks to universal themes of Native displacement, settler conquest, and the connection between art and place.
About the Author
Elizabeth Sutton is associate professor of art history at the University of Northern Iowa. She is author of, among others, Art, Animals, and Experience: Relationships to Canines and the Natural World. She lives in Cedar Falls, Iowa.