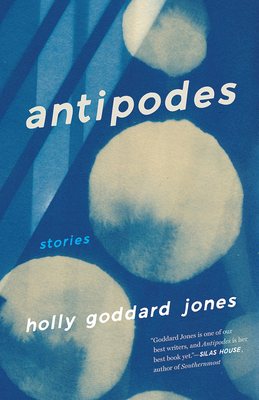 Antipodes
Stories
Paperback

* Individual store prices may vary.
Description
A harried and depressed mother of three young children serves on a committee that watches over the bottomless sinkhole that has appeared in her Kentucky town. During COVID lockdown, a thirty-four-year-old gamer moves back home with his parents and is revisited by his long-forgotten childhood imaginary friend. A politician running for a state congressional seat and a young mother, who share the same set of fears about the future, cross paths but don't fully understand one another. A woman attends a party at the home of a fellow church parishioner and discovers she is on the receiving end of a sales pitch for a doomsday prepper.

These stories and more contemplate our current reality with both frankness and hard-earned hopefulness, realism and fabulism, tackling parenthood, environment, and the absurd-but-unavoidable daily toil of worrying about mundane matters when we've entered "an era of unknowability, of persistent strangeness."
 
Praise For Antipodes: Stories…
"Holly Goddard Jones is one of our greatest storytellers—period—and Antipodes is a testament to her continued mastery, wit, and grace. Brimming with unparalleled empathy for their characters, these stories prove, once again, that Goddard Jones knows us better than we know ourselves."—David James Poissant, author, Lake Life

"Holly Goddard Jones writes like a force of nature; her prose is strong, solid, and full of power. Her voice is miraculous in its ability to be singular even while she takes on eclectic premises and themes. Goddard Jones is one of our best writers, and Antipodes is her best book yet."—Silas House, author, Southernmost

"Antipodes is rich with characters whose lives have been upended—by pregnancy or menopause, by aging or love, or even by uncanny world events. Holly Goddard Jones captures her characters' liminal states with deftness and skill, illuminating their uncertainties, hopes, and deep humanity. These stories are beautifully constructed."—Kim Edwards, author, The Memory Keeper's Daughter

"Holly Goddard Jones is an extraordinary talent and the stories in Antipodes are brilliant, spellbinding examinations of looming threats—sinkholes, floods, illness, assault—firmly rooted in the comfort of routine domesticity. One minute the suspense is terrifying, and the next we are lulled into childhood memory and the miracle of birth. This is a stunning collection by an amazing writer."—Jill McCorkle, author, Hieroglyphics
University Of Iowa Press, 9781609388294, 224pp.
Publication Date: May 10, 2022
About the Author
Holly Goddard Jones is associate professor in the MFA program in creative writing at the University of North Carolina, Greensboro. She is author of Girl Trouble, The Next Time You See Me, and The Salt Line. She lives in Greensboro, North Carolina.