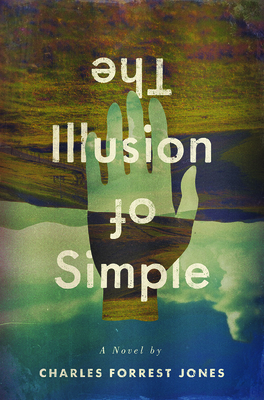 The Illusion of Simple
Paperback

* Individual store prices may vary.
Description
In a dry Kansas riverbed, a troop of young girls finds a human hand. This discovery leads Billy Spire, the tough and broken sheriff of Ewing County, to investigate and confront the depths of his community and of himself: the racism, the dying economy, the lies and truths of friendship, grievances of the past and present, and even his own injured marriage.

But like any town where people still breathe, there is also love and hope and the possibility of redemption. To flyover folks, Ewing County appears nothing more than a handful of empty streets amid crop circles and the meandering, depleted Arkansas River. But the truth of this place—the interwoven lives and stories—is anything but simple.
 
Praise For The Illusion of Simple…
"I swallowed up The Illusion of Simple in a few sittings. Rather, it swallowed me. From its opening pages, the novel drew me in and wouldn't let go. Charles Forrest Jones does a masterful job composing a narrative that is compelling, artful, and timely. He takes dead aim at the reader and doesn't flinch; there is no illusion of simplicity here."—Andrew Malan Milward, author, I Was a Revolutionary

"Deftly rendering the desolate landscape and agrarian politics of Ewing County, Kansas, Jones reveals a rural community riven by sins and secrets. A dusty, dark novel full of twists and turns, grief and regret . . . and hope."—J. Todd Scott, author, Lost River

"Charles Forrest Jones has written an unflinchingly intimate epic: a patchwork portrait of lives that are far from simple, in a rural Kansas county that is anything but barren. The story pulses with life, teems with gorgeously understated description, and glimmers with truths that are violent, beautiful, ugly, gutting, funny, and real. In these pages, the world is cracked wide open to reveal people who should be stitched together by shared wounds instead of pitted against each other for survival. And all the while, political machinations churn as they do: absurdly theatrical, unethical in execution, and farcically bureaucratic. The Illusion of Simple is an important book—one that pries open life, bigotry, and love and its limits."—Chris Harding Thornton, author, Pickard County Atlas
University Of Iowa Press, 9781609388317, 272pp.
Publication Date: May 18, 2022
About the Author
Charles Forrest Jones is former director of the Kansas University Public Management Center. Jones lives in Lawrence, Kansas and Creede, Colorado.