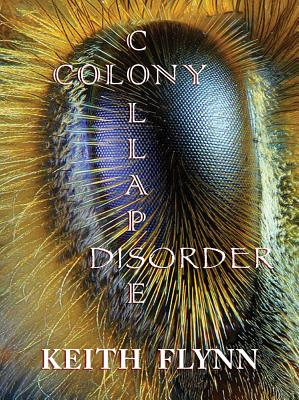 Colony Collapse Disorder (Paperback)
Wings Press, 9781609402945, 120pp.
Publication Date: April 1, 2013
* Individual store prices may vary.
Description
Expansive and innovative, this is the fifth collection from award-winning poet Keith Flynn. A place-based abecedarium, this compilation features two poems representing each letter of the alphabet. Recalling a specific place, city, country, or region, these poems vary in form and texture and are linked to the adjacent poems by a theme, an image, or a single word. The result is a collection filled with historical vignettes and an unerring grasp of contemporary culture. An almanac with inspiring insights into the human condition, this book utilizes a musical language and illustrates the planet's new global challenges.
About the Author
Keith Flynn is a former lyricist and lead singer for the acclaimed rock band Crystal Zoo; the founder and managing editor of the Asheville Poetry Review; and the author of four poetry collections: The Book of Monsters, The Golden Ratio, The Lost Sea, and The Talking Drum. He is the recipient of the American Society of Composers, Authors and Publisher's Emerging Songwriter Prize, the Paumanok Poetry Award, and the Sandburg Prize for Poetry. He was also twice named the Gilbert-Chappell Distinguished Poet for North Carolina. He lives in Asheville, North Carolina.
Praise For Colony Collapse Disorder…
"What Keith Flynn has created, here, is quite amazing in terms of global scale and geopolitical perspective. . . . The word 'ambitious' only begins to describe the content or the context of this collection."  —Thomas Crowe, Smokey Mountain News
"In the end, what Keith Flynn has created, here, is quite amazing in terms of global scale and geopolitical perspective. Taking a page from James Joyce's Ulysses, which takes us everywhere while staying somewhere, this ambitious collection is unlike any other that I know. The word "ambitious" only begins to describe the content or the context of this collection. With this book Flynn shows off his intellectual curiosity and has taken a huge leap from previous volumes, becoming a global voice with a single stroke of the pen." — Thomas Crowe, Smokey Mountain News
or
Not Currently Available for Direct Purchase