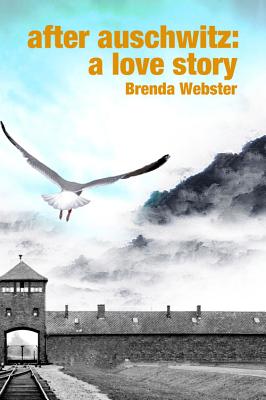 After Auschwitz (Paperback)
A Love Story
Wings Press, 9781609403591, 160pp.
Publication Date: March 1, 2014
* Individual store prices may vary.
Description
Two emotionally fraught and complex themes collide in this powerful, moving novel: Alzheimer's disease and the psychological aftermath for survivors of the Auschwitz concentration camp. The story chronicles the intellectual decline of Renzo, a once-brilliant Roman writer and filmmaker. Aware that he is slipping ever deeper into the haze of Alzheimer's, Renzo keeps a journal in which he grapples with his complicated marriage to Hannah, an Auschwitz survivor who later chronicled that experience. As he writes about his own failing grip on reality, he reflects as well on how painful it will be for Hannah to lose another loved one. Author Brenda Webster brings her considerable knowledge of Jewish and Italian history to bear in creating a fully-realized story, by turns poignant and humorous, about an enduring love that makes pain bearable. Her brilliant use of an unreliable narrator features highly lyrical passages that elucidate for the reader both Renzo's sophisticated anguish and his childlike wonder as his rich memories of the artistic and intellectual currents of the 20th century and his own creative life begin to fade.
About the Author
Brenda Webster is a novelist, a freelance writer, a playwright, a critic, and a translator. She is the president of PEN West and one of the founders of RedRoom.com, an online site for authors. She is the author of four previous novels: The Beheading Game, which was a finalist for the Northern California Book Award, Paradise Farm, Sins of the Mothers, and Vienna Triangle. She lives in Berkeley, California.
Praise For After Auschwitz: A Love Story…
"Theodor Adorno, the German sociologist and theoretician, believed that 'to write poetry after Auschwitz is barbaric.' Brenda Webster, whose previous novels and translations give witness to both her narrative skill and her poetic consciousness, challenges that assertion in her new novel, courageously named After Auschwitz. . . .The book's pain is offset by Webster's compassion for her characters, her evocation of both the joys of life and the darkening days of old age and, above all, the acknowledgment that 'after Auschwitz' there can be the golden glory of Rome." —Gloria Goldreich, Hadassah
"A Holocaust survivor depends on her Italian caretaker husband who has been diagnosed with Alzheimer's disease. Memory and forgetting both play a crucial role in the experiences they share. Set in Rome in 2010, Brenda Webster's novel narrates the suffering of Auschwitz mitigated by a couple's loving relationship." —World Literature Today
or
Not Currently Available for Direct Purchase