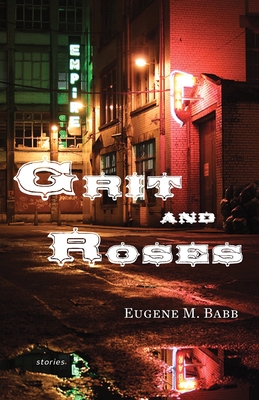 Grit and Roses: Stories (Paperback)
Stories
Third Place Books, 9781609441012, 116pp.
Publication Date: June 9, 2015
Description
"All by myself on a Sunday night in Jersey. Drowning in boredom and loneliness. I decided to ride the rails to New York City.
With a mechanical hiss, the train disgorged in Grand Central Station. Autumn wind slapped me as I stepped into the street. The air was ripe, the street a river of cars and people. Predatory feel. I couldn't find any live music, so I ducked into a shoebox-sized lounge to escape the chill.
No patrons, Jerry Vale on the jukebox. A small bell, like you see on hotel desks, sat next to the cash register. I tapped it and waited. Through a bead curtain at the end of the bar shuffled a tiny man. Seventy-ish, urban wizened, nasty cough. The drinking age was eighteen, I looked fourteen."


The stories in Grit and Roses trace the unsteady arc of a life spent pursuing a dream. A musician's career, filled with the hard, grueling work of perfecting a craft, the mishaps and disappointments of touring, and the between-gig times of mundane jobs and restless wandering.
They also transcend the basic framework of a journeyman musician and explore more universal issues: desire, aimlessness, regret, hope, determination—the search for meaning in a stranger's smile and a cool drink, a backcountry sunset, or the neon beacon in the distant dark.
Eugene Babb's proses have a cadence, a tempo, that suits the telling of a musician's experiences. Grit and Roses marks the debut of promising new voice in contemporary fiction.
Advertisement