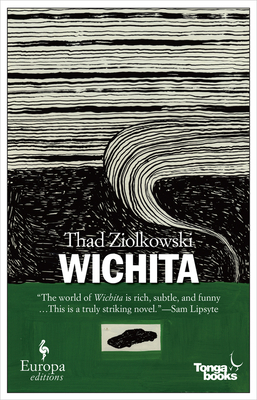 Wichita (Paperback)
Europa Editions, 9781609450700, 256pp.
Publication Date: April 24, 2012
* Individual store prices may vary.
Description
Lewis Chopik has just graduated from Columbia University. Having been dumped by his girlfriend and in flight from the pressures exerted by his ambitious professor father, Lewis returns to Wichita in search of respite at the home of his New-Ager mother, Abby. But when Abby picks Lewis up from the airport, she reveals that she's starting a storm-chasing business and indulging a polyamorous lifestyle. Another unexpected arrival is Seth, Lewis's bi-polar younger brother, who shows off a new tattoo on his chest: In Loving Memory of Seth Chopik.
About the Author
Thad Ziolkowski is the author of Our Son the Arson, a collection of poems, and a memoir, On a Wave, which was a finalist for the PEN/Martha Albrand Award in 2003. In 2008, he was awarded a fellowship from the John S. Guggenheim Memorial Foundation. His essays and reviews have appeared in The New York Times, Slate, Bookforum, Artforum, Travel & Leisure and Index. He directs the Writing Program at Pratt Institute. Wichita is his first novel.