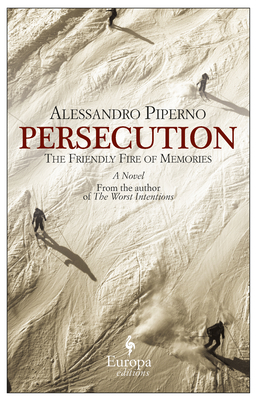 Persecution (Paperback)
Europa Editions, 9781609450748, 416pp.
Publication Date: July 31, 2012
* Individual store prices may vary.
Description
In a sprawling villa on the outskirts of Rome, the internationally revered pediatric oncologist Leo Pontecorvo and his family—wife Rachel and their two amiable children—have gathered for dinner. The scene is perfect in every way, until, that is, a horrifying accusation airs on the evening news concerning Leo Pontecorvo himself. From this point on, nothing will ever be the same. A spotlight is turned on Leo that reveals the mistakes, regrets, and contradictions of a lifetime. Every detail of his private and professional life is about to come under scrutiny, to be debated by both friends and foes, by ravenous reporters and punctilious prosecutors. But Leo could bear all this if it weren't for the suspicious gazes of his wife and children. Surely they, of all people, believe in his innocence!
About the Author
Alessandro Piperno's 2005 novel, The Worst Intentions, won the Campiello Prize for First Novel and became an instant bestseller in Italy, where Corriere della sera described its author as "a new Marcel Proust." The New Yorker wrote that The Worst Intentions was a "wickedly scathing début, a coruscating mixture of satire, family epic, Proustian meditation, and erotomaniacal farce." Persecution, the first installment of a diptych entitled The Friendly Fire of Memories, is his long-awaited second novel.