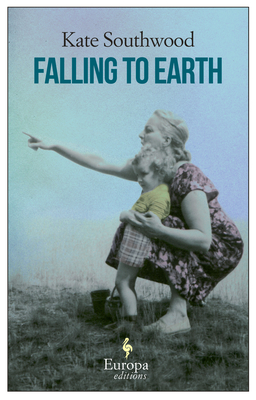 Falling to Earth
Paperback

* Individual store prices may vary.
Description
March 18, 1925. In the small town of Marah, Illinois the day begins as any other rainy, spring day. But the town lies directly in the path of the worst tornado in US history, which will descend without warning midday and leave the community in ruins. By nightfall, hundreds will be homeless and hundreds more will lie in the streets, dead or grievously injured. Only one man, Paul Graves, will still have everything he started the day with—his family, his home, and his business, all miraculously intact.

Kate Southwood's entrancing novel follows Paul Graves and his young family in the year after the storm as they struggle to comprehend their own fate and that of their devastated town. They watch helplessly as Marah tries to resurrect itself from the ruins and as their friends and neighbors begin to wonder, then resent, how one family, and only one, could be exempt from terrible misfortune. As the town begins to recover, the family miscalculates the growing hostility around them with tragic results. 

Beginning with its electrifying opening pages, Falling to Earth is a revealing portrayal of survivor's guilt and the frenzy of bereavement following a disaster. It is a heartfelt meditation on family and a striking depiction of Midwestern life in the 1920s. The writing is masterful. The story is unforgettable.
Praise For Falling to Earth…
Praise for Falling to Earth

"Absolutely gorgeous... Southwood's beautifully constructed novel, so psychologically acute, is a meditation on loss in every sense."
—The New York Times

"In this poignant debut novel...Southwood delivers a powerful portrait of grief."
—The New Yorker

"Stunning...resolutely realist... extraordinarily moving."
—Financial Times

"Inexorably, tragedy spawns tragedy in Falling to Earth. It's the poise with which Southwood approaches it that makes it so heartbreaking."
—The Chicago Reader

"What's most exciting about Southwood's debut is her prose, which is reminiscent of Willa Cather's in its ability to condense the large, ineffable melancholy of the plains into razor-sharp images."
—The Daily Beast

"Southwood's prose is vibrant and clear, and Falling to Earth's thrilling opening immediately draws in the reader with its brutal depiction of the power of nature."
—BookPage

"One of the best debut novels I have read in a long time...a novel which few will forget."
—Mary Whipple, Seeing the World Through Books
 
"Southwood's spare and measured prose attests to the fragility of life and the ultimate triumph of the human spirit...a powerfully moving and affective debut."
—Bookmagnet

"Southwood grounds abstract notions of faith, community, luck, and heritage in the conflicted thoughts of her distinct and finely realized characters."
—Publishers Weekly
 
"Southwood's prose is stark yet deeply felt, and her story reminds me of nothing so much as Thomas Hardy--where it's good people's own goodness that leads inevitably to tragedy."
—Muse at Highway Speeds


Praise for Kate Southwood's Evensong

"Kate Southwood performs a series of literary miracles. Evensong is a novel that both expands and compresses a life, that lays bare and embellishes it. The story is as specific as an intimate memory whispered by a person to herself, and as universal as the ongoingness of life itself."
—Elizabeth Berg, author of The Dream Lover and The Story of Arthur Truluv

"Musical in its rhythms, brimming with yearning and regret, this is a novel that continually surprises, reminding us that our passions, our fates―our very names―can be irrevocably changed by the simple turn of a head."
—Michelle Hoover, author of The Quickening and Bottomland

"Kate Southwood writes as beautifully about the grit and poetry of daily life as she does about the lies we tell each other and ourselves. In its gentle but insistent urge toward knowledge, Evensong shines a light into the dark."
—Elizabeth Graver, author of The End of the Point

"In Evensong, Kate Southwood has given us a novel filled with an epic life, that of a woman whose fierce and vivid memories encompass a truly American story of mothers, daughters, the struggle for love and independence, the way women fight to keep their true selves when the world tries to etch them away. Unforgettable."
—Susan Straight, author of Between Heaven and Here and Highwire Moon
Europa Editions, 9781609450915, 272pp.
Publication Date: March 5, 2013
About the Author
Kate Southwood received an M.A. in French Medieval Art from the University of Illinois, and an M.F.A. in Fiction from the University of Massachusetts Program for Poets and Writers. Born and raised in Chicago, she now lives in Oslo, Norway with her husband and their two daughters. Falling to Earth is her first novel.