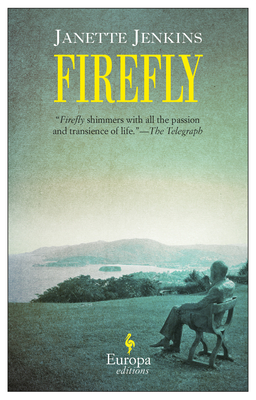 Firefly (Paperback)
Europa Editions, 9781609451400, 156pp.
Publication Date: October 1, 2013
* Individual store prices may vary.
Description
On a secluded hillside in Jamaica lies Firefly, Noël Coward's peaceful retreat. Here, between sundowners and sunsets, brandies and cigarettes, the seventy-year-old Coward whiles away his days -- a comforting, frustrating pattern of unwanted breakfasts, reluctant walks, graceless dips in the pool -- in the company of his manservant Patrice. Set over a series of summer days in the early 1970s, Firefly flits through Coward's dreams and memories, his successes and regrets, against a sultry, seductive backdrop of blue skies and glistening water. Colorful and contemplative, this is a moving portrait of old age and friendship, and a poignant appraisal of a life well lived.
About the Author
Janette Jenkins was born in Bolton, UK in 1965. She earned a degree in Literature and Philosophy and an MA in Creative Writing at the University of East Anglia. She wrote three novels prior to Firefly: Columbus Day, Another Elvis Love Child and Angel of Brooklyn. Her short stories have been featured in newspapers and anthologies, including Stand Magazine, and have been broadcast on Radio 4. She lives in Durham, UK.