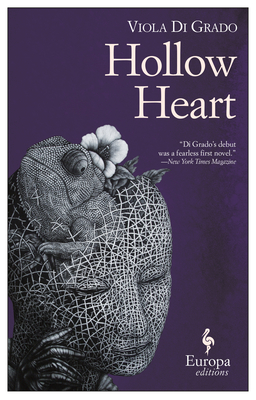 Hollow Heart
Paperback

* Individual store prices may vary.
Description
Finalist for the 2016 PEN Literary Award for Translation

In this courageous, inventive, and intelligent novel, Viola di Grado tells the story of a suicide and what follows. She has given voice to an astonishing vision of life after life, portraying the awful longing and sense of loss that plague the dead, together with the solitude provoked by the impossibility of communicating. The afterlife itself is seen as a dark, seething place where one is preyed upon by the cruel and unrelenting elements. Hollow Heart will frighten as it provokes, enlighten as it causes concern. If ever there were a novel that follows Kafka's prescription for a book to be a frozen axe for the sea within us, it is Hollow Heart.
Praise For Hollow Heart…
"A danse macabre for millennials." — Los Angeles Review of Books
 
"[. . .] the writing is pristine. Each sentence lures us further into the flies and blood-filled spirals of Di Grado's dreamworld and, most importantly, we are willing to follow her." — The Independent (UK)

"Di Grado plays an inventive, self-aware game with language that saturates her macabre landscapes, transforming them into darkly comical expositions of death and unhappiness."
— Music & Literature Magazine
 
"Themes from the first novel […] are reprised and developed here in an extraordinary feat of linguistic gymnastics expertly captured in Anthony Shugaar's translation." — Times Literary Supplement Blog
 
"Hollow Heart has the authentic ring of autobiography. Pure imagination is incapable of inventing something this assured, this intense and vivid [. . .] A writer this powerful is scary."
— Sarah Wu, Intense Sensations
 
"Hollow Heart [. . .] is just as strongly written as its predecessor, taking the black, manic tone of the earlier book and pushing it into a new territory – beyond the grave." — Tony's Reading List
 
"In alternately clinical and whimsical language, with fresh metaphors […], di Grado examines the secret sadness passed down through families." — We Love This Book
Europa Editions, 9781609452711, 176pp.
Publication Date: June 23, 2015
About the Author
Viola Di Grado was born in Catania, Italy. She now lives and studies in London. Her first novel, 70% Acrylic 30% Wool, was the winner of the 2011 Campiello First Novel Award and a finalist for Italy's most prestigious literary prize, The Strega.
or
Not Currently Available for Direct Purchase