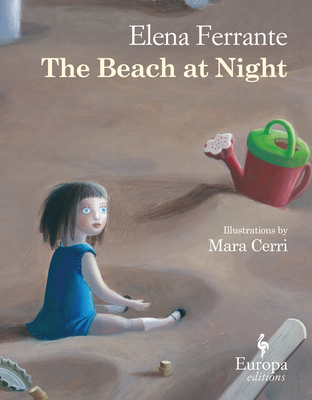 The Beach at Night (Hardcover)
Europa Editions, 9781609453701, 48pp.
Publication Date: November 1, 2016
Description
Named one ofThe Guardian's "Best Books of 2016"
From the author of My Brilliant Friend
Elena Ferrante returns to a story that animated the novel she considers to be a turning point in her development as a a writer: The Lost Daughter. But this time the tale takes the form of a children's fable told from the point of view of the lost (stolen ) doll, Celina. Celina is having a terrible night, one full of jealousy for the new kitten, Minu, feelings of abandonment and sadness, misadventures at the hands of the beach attendant, and dark dreams. But she will be happily found by Mati, her child, once the sun rises.
Accompanied by the oneiric illustrations of Mara Cerri, The Beach at Night is a story for all of Ferrante's many ardent fans.
About the Author
Elena Ferrantewas born in Naples. She is the author ofThe Days of Abandonment(Europa, 2005), Troubling Love(Europa, 2007), andThe Lost Daughter(Europa, 2009). Her Neapolitan novels includeMy Brilliant Friend, The Story of a New Name, Those Who Leave and Those Who Stay, and the fourth and final book in the series, The Story of the Lost Child."
Advertisement