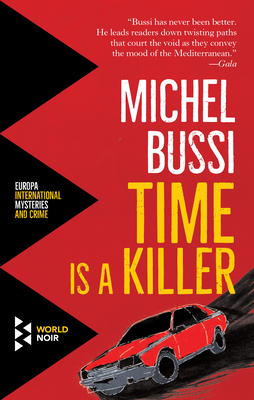 Time Is a Killer (Paperback)
World Noir, 9781609454425, 512pp.
Publication Date: April 10, 2018
* Individual store prices may vary.
Description
From the author of "the wonderfully ingenious and altogether satisfying" After The Crash (Marilyn Stasio, New York Times Book Review). A fatal accident in the past, broken lives, family secrets...Michel Bussi serves up a gripping thriller, set amid the beautiful scenery of Corsica. In the summer of 2016, Clotilde is spending her vacation in Corsica with her husband Franck and her teenage daughter Valentine. It is the first time she has been back to the island since the car accident in which her parents and her brother were killed decades earlier. She was in the car too, but miraculously escaped with her life. This return plunges Clotilde back into the deepest recesses of her adolescence. She reacquaints herself with her paternal grandparents, Lisabetta and Cassanu, members of a powerful Corsican family that reigns over the island. When a mysterious letter, signed "Palma"--Clotilde's mother--arrives, the truth about her family, her parents' death, and her childhood is called into question. Time is a Killer is a voyage into the complexities of Corsican society, a compelling portrait of woman's awakening, and a masterfully executed novel of psychological suspense.
About the Author
Michel Bussi is a professor of geopolitics and one of France's bestselling authors of the past decade. His novels have been published in 35 different countries. He is also the author of After the Crash (Hachette, 2016) and Black Water Lilies (Hachette, 2017). Shaun Whiteside is a Northern Irish translator of French, Dutch, German, and Italian literature. He has translated many novels, including Manituana(Verso, 2010) and Altai(Verso, 2013) by Wu Ming, The Weekend(Pantheon, 2010) by Bernhard Schlink, and Magdalene the Sinner(Harper, 1997) by Lilian Faschinger, which won him the Schlegel-Tieck Prize for German Translation in 1997.