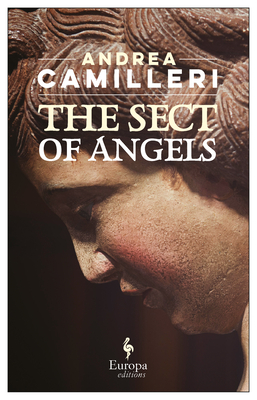 The Sect of Angels
Paperback

* Individual store prices may vary.
Other Editions of This Title:
Digital Audiobook (3/2/2020)
Compact Disc (3/3/2020)
MP3 CD (3/3/2020)
Description
Based on a true story and told with the pacing, humor, and thrills of a Mediterranean mystery, Andrea Camilleri's new novel tells of a turn-of-the-century Sicilian scandal that revealed a tendency that is with us still: the refusal to accept the truth.
The lawyer and journalist Matteo Teresi discovers the existence of a secret sect whose members include priests, politicians, and regional VIPs. During the early morning hours, when the town's churches are closed, the "Sect of the Angels" meets in the sacristy to carry out their holy office: initiating devout virgins into the rites of married life. Preying on their victims' naivete, the hooded "elect" commit ignominious acts while promising the young women divine grace.
In 1901, at a time of immense changes in Sicilian society, the scandal breaks nationwide. But far from being hailed as a hero, Teresi is accused of disrupting the status quo and irrationally blamed for an outbreak of disease and a series of calamities. From the salons, churches and social clubs of Sicily to the country's highest courts, Camilleri's novel is a fast-paced, at times funny, passionately rendered portrait of the machinations of power and the difficult destiny of a local hero.
Europa Editions, 9781609455132, 176pp.
Publication Date: April 30, 2019
About the Author
Andrea Camilleri is widely considered to be one of the greatest living Italian writers. His Montalbano crime series, each installment of which is a bestseller in Italy, is published in America by Penguin Random House. Several books in the series have been New York Times bestsellers. His literary honors include the Nino Martoglio International Book award. Born in Sicily, Camilleri currently lives in Rome. Stephen Sartarelli is a contemporary poet and prize-winning translator. He has written three books of poetry and translated over forty works of fiction and poetry, focusing on French and Italian.