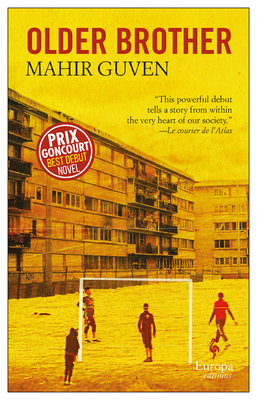 Older Brother
Paperback

* Individual store prices may vary.
Description
"Superb... Older Brother] accomplishes what the best kind of reporting can do: wade into questions that resist simple answers, while restoring dignity to its characters."--The New York Times Books Review
Older Brother is the poignant story of a Franco-Syrian family whose father and two sons try to integrate themselves into a society that doesn't offer them many opportunities.
The father, an atheist communist who moved from Syria to France for his studies and stayed for love, has worked for decades driving a taxi to support his family. The eldest son is a driver for an app-based car service, which comically puts him at odds with his father, whose very livelihood is threatened by this new generation of disruptors. The younger son, shy and serious, works as a nurse in a French hospital. Jaded by the regular rejections he encounters in French society, he decides to join a Muslim humanitarian organization to help wounded civilians in the war in Syria. But when he stops sending news home, the silence begins to eat away at his father and brother who wonder what his real motivations were. When younger brother returns home, he has changed. Guven alternates between an ironic take on contemporary society and the gravity of terrorist threats. He explores with equal poignancy the lives of "Uberized" workers and actors in the global jihad.
Europa Editions, 9781609455491, 256pp.
Publication Date: October 8, 2019