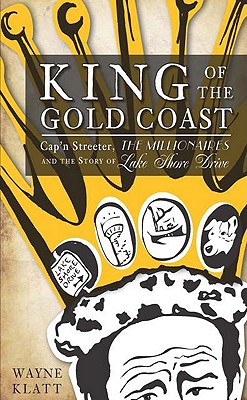 King of the Gold Coast: (Paperback)
Cap'n Streeter, the Millionaires and the Story of Lake Shore Drive
History Press, 9781609493202, 158pp.
Publication Date: July 22, 2011
Other Editions of This Title:
Hardcover (7/22/2011)
* Individual store prices may vary.
Description
Chicago's breathtaking Lake Shore Drive, with its beaches and luxury homes, has its origin in a neglected marsh and a clandestine land development. Meet the uncrowned king of the disputed shore, George Wellington Streeter, the outlandish swindler, unlikely hero and self-proclaimed founder of the Gold Coast who tried to secede from the state of Illinois. Opposing him was the quiet vision of Potter Palmer and the full weight of his investment syndicate. With this keen piece of investigative history, Wayne Klatt uncovers the secrets that both sides of the conflict managed to keep in spite of lawsuits, state inquiries, a presidential forgery and two murder trials.