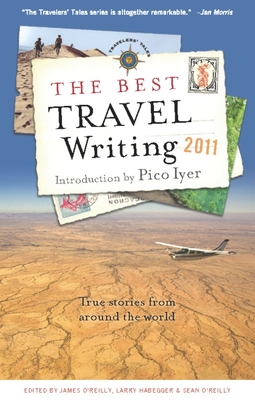 The Best Travel Writing: True Stories from Around the World (Paperback)
True Stories from Around the World
Travelers' Tales Guides, 9781609520083, 313pp.
Publication Date: August 23, 2011
Description
The Best Travel Writing 2011 is the eighth volume in the annual Travelers' Tales series launched in 2004 to celebrate the world's best travel writing -- from Nobel Prize winners to emerging new writers. The points of view and perspectives are global, and themes encompass high adventure, spiritual growth, romance, hilarity and misadventure, service to humanity, and encounters with exotic cuisine. Sweat, suffer, and fall in love in Guyana, meet a traveler who conducts his own detente in Russian baths, and encounter the light of a stranger in Burma. Further tales include methods on comprehending the nuances of bargaining in Senegal and an archaeologist who digs up her own past in Greece.
About the Author
James O'Reilly, publisher of Travelers' Tales, and Larry Habegger, executive editor, have worked as series editors on more than 100 Travelers' Tales titles, winning many awards for excellence. Larry also writes a syndicated newspaper column, "World Travel Watch," which has appeared since 1985 in major newspapers in five countries. James and Larry live with their families in the San Francisco Bay Area. Sean O'Reilly is coeditor of many Travelers' Tales books, and he is also the author of How to Manage Your DICK: Redirect Sexual Energy and Discover Your More Enlightened, Evolved Self. He lives in Virginia with his wife and six children.
Advertisement