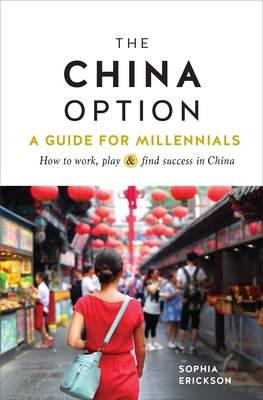 The China Option (Paperback)
A Guide for Millennials: How to Work, Play, and Find Success in China
Travelers' Tales Guides, 9781609521332, 320pp.
Publication Date: August 28, 2018
Other Editions of This Title:
Hardcover (8/28/2018)
* Individual store prices may vary.
Description
In 2014 Sophia Erickson graduated from college with an apparently useless degree in European history from an obscure foreign college. Faced with crippling student loan debts and after an anxious couple of months waiting tables in her small Massachusetts town, she decided to do something different and bought a one-way ticket to China. Over the following two years she had many amazing experiences, paid off nearly half her student loans, and visited China from Heilongjiang to Hainan, as well as Myanmar, Vietnam, Malaysia, and Singapore. She wrote The China Option: A Guide for Millennials: How to work, play, and find success in China to give Millennials a path to explore their future the way she explored her own in China. The book covers a wide range of topics from the concept of "face" to coffee culture to racism to love to LGBT issues, as well as all of the practicalities readers need to know to get in and get a job. The China Option is a manifesto for recent college grads to take control of paying off debt while living a stimulating, adventurous life and to pave a way for a successful future.