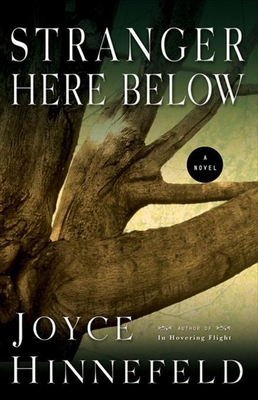 Stranger Here Below
Hardcover

* Individual store prices may vary.
Other Editions of This Title:
Paperback (5/29/2012)
Description
In 1961, when Amazing Grace Jansen, a firecracker from Appalachia, meets Mary Elizabeth Cox, the daughter of a Black southern preacher, at Kentucky's Berea College, they already carry the scars and traces of their mothers' troubles. Poor and single, Maze's mother has had to raise her daughter alone and fight to keep a roof over their heads. Mary Elizabeth's mother has carried a shattering grief throughout her life, a loss so great that it has disabled her and isolated her stern husband and her brilliant, talented daughter. The caution this has scored into Mary Elizabeth has made her defensive and too private and limited her ambitions, despite her gifts as a musician. But Maze's earthy fearlessness might be enough to carry them both forward toward lives lived bravely in an angry world that changes by the day. Both of them are drawn to the enigmatic Georginea Ward, an aging idealist who taught at Berea sixty years ago, fell in love with a black man, and suddenly found herself renamed as a sister in a tiny Shaker community. Sister Georgia believes in discipline and simplicity, yes. But, more important, her faith is rooted in fairness and the long reach of unconditional love. This is a novel about three generations of women and the love that makes families where none can be expected.
Unbridled Books, 9781609530044, 268pp.
Publication Date: November 5, 2010
With whom do you most identify, Maze or Mary Elizabeth?
What role does faith play in this novel?
How does music change these girls' lives?
How do you feel about the portrayal of men in this novel?
Does this novel illuminate history for you in a new way?
Is this a novel about race?
Is this a novel about feminism?
Has your perception of the cover changed, having now read the book?
Mothers have a profound impact on the lives of their daughters in this novel. Discuss.
Discuss the names of the characters in the novel.
Are the women in this novel a family?