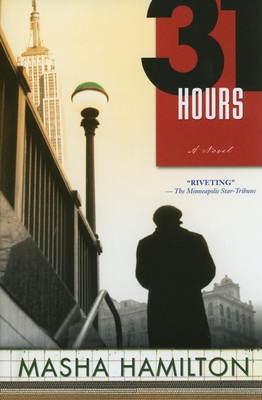 31 Hours (Paperback)
Unbridled Books, 9781609530112, 229pp.
Publication Date: August 15, 2010
Other Editions of This Title:
Hardcover (9/1/2009)
Hardcover, Large Print, Large Print (8/1/2010)
* Individual store prices may vary.
October 2009 Indie Next List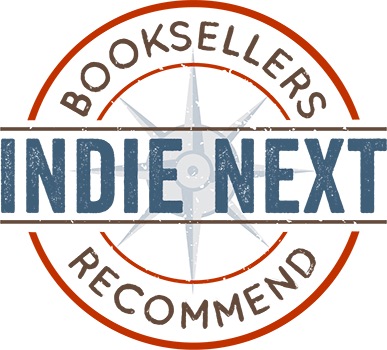 "31 Hours is so beautifully written it nearly took my breath away. The tension grows slowly as the reader gradually learns of the life of Jonas Meitzner and the 'assignment' he has undertaken, the important people in his life, and a most likable homeless man who haunts the subways of New York. I love this book, which is so timely and relevant to our troubled times."
— Carol Katsoulis, Anderson's Bookshop, Naperville, IL
View the List
Description
A woman in New York awakens knowing, as deeply as a mother's blood can know, that her grown son is in danger. She has not heard from him in weeks. His name is Jonas. His girlfriend, Vic, doesn't know what she has done wrong, but Jonas won't answer his cell phone. We soon learn that Jonas is isolated in a safe-house apartment in New York City, pondering his conversion to Islam and his experiences training in Pakistan, preparing for the violent action he has been instructed to take in 31 hours. Jonas's absence from the lives of those who love him causes a cascade of events, and as the novel moves through the streets and subways of New York we come to know intimately the lives of its characters. We also learn to feel deeply the connections and disconnections that occur between young people and their parents not only in this country but in the Middle East as well. Carried by Hamilton's highly-lauded prose, this story about the helplessness of those who cannot contact a beloved young man who is on a devastatingly confused path is compelling on the most human level. In our world, when a family loses track of an idealistic son an entire city could be in danger. From the author of The Distance Between Us.

Praise For 31 Hours…
Hamilton has used both her considerable empathy as a writer and her experience in the Middle East to create an intimate portrait of 21-year-old Jonas Meitzner. It's not easy to like him for what he intends to do, much less admire him, but Hamilton makes us aware of his humanitySensitive, lonely and full of the anger and doubt many young people feel, Jonas seems in Hamilton's hands not a stranger, not an impenetrable figure of dread whose behavior is beyond our understanding, but the ordinary, fragile child of ordinary, fragile people. You don't exactly want to look at the story of what happens to Jonas, but Hamilton has made it very hard to tear your gaze away."The Washington Post

Riveting. a potent psychological analysis on the true meaning of loyalty -- to friends, family members and country -- and what any of us, given the chance, would to do to uphold it."The Minneapolis Star-Tribune

Highly readablekeeps us engaged most with the desire to answer the standard thriller question: Can the killer be stopped?...Hamilton arrays her characters smartly, then points them toward the subwayWomen, in particular, will inhale this book."Cleveland Plain Dealer

One of the best novels I've read this year."Carol Fitzgerald, founder, BookReporter.com

Gorgeous and complex.a very tense narrative, vividly imagined and eerily plausible."Publishers Weekly

"How much can we ever know the ones we truly love? So asks Masha Hamilton in her riveting new novel, 31 HOURS. It kept me up all night, and left me in tears."Amanda Eyre Ward, author of Sleep Toward Heaven, Love Stories In This Town

Fascinating."Booklist

A literary novel that is also as suspenseful as a thriller. "31 Hours" is Hamilton's third book, and while the phrase "break-out book" is often bandied about too easily, Hamilton has written something singularMasha Hamilton's new book has the pace of the most entertaining thriller, the information of an educational documentary, the compassion of an enlightening text, and the coherence of an artwork."The Book Studio

Asks questions that have plagued our nation since the 2001 terrorist attacks."Cleveland Scene

You don't just read this gut-wrenching book; you become part of it in a deep, primal way. Hamilton's story is so real and so raw, it takes over your thoughts and feelings and never lets go. We need to start a global book club and make this its first selection." Lois Alter Mark, StyleSubstanceSoul.com

"Masha Hamilton uncovers the complex humanity behind the horror of terrorism. Read it for the exquisite craft, but also for the entry into a world that's often splashed in the headlines, but seldom so brilliantly revealed." Caroline Leavitt, author of Girls in Trouble and Coming Back to Me

"A book of hope, despair and yearning that stays with you far beyond the final page. This book is poetic, frightening, and absolutely impossible to put down. Masha Hamilton is one of my very favorite writers, and stories like this are the reason why." Laura Fitzgerald, author of Veil of Roses and One True Theory of Love

Equal parts thriller and poetry, Masha Hamilton's 31 Hours had me turning pages late into the night and thinking about its startling conclusion long after I'd read the last page. In compelling readers to reconsider how we think about terrorism, this beautiful novel will provoke understanding, and perhaps even inspire us toward much-needed change."Meg Waite Clayton, author of The Wednesday Sisters

In 31 Hours, Masha Hamilton tells the poignant story of mothering a misguided, idealistic, puzzling yet familiar young man in today's alarming political climate. It is a deep meditation on the roots of terrorism and how closely related they can be to one's own family and home. The title is straightforward yet fraught with meaning; the gorgeous prose that follows wastes neither a phrase nor a sigh."Barbara Fischkin, author of Muddy Cup and Confidential Sources

Hamilton's novel raises many thought-provoking questions, which makes it a strong choice for book clubs and for readers who enjoy character-driven fiction with contemporary political relevance."Library Journal
Without giving anything away, the ending can, and certainly may, spark discussion. (I can picture this book being discussed in a classroom setting.)Hamilton masterfully sets up the tension until you, as a reader, get to the point of finishing a chapter and looking at your watch to see if you have time to fit in another. It's like every character is a grain of sand spiraling down an hour glass. They slowly come closer and closer together until they all meet in the middleHamilton's mastery of words will pull you in and not let you go."minnesotareads.com

Brilliantly understated...as stark and quietly terrifying as anything I have read recently....A thriller in every sense of the word, it is also a work of literary fiction, a cautionary tale for the times taking place somewhere at this moment and for the foreseeable future."bookreporter.com

Sometimes, even after the last word is read and the final page turned, a book is so full of unique and deftly drawn characters that they seem to continue living, free of the pages, ink, and binding that contained them. Masha Hamilton's 31 Hours is such a book, and each character, no matter how brief the appearance, is so vibrant and fascinating that the idea of the end of the book, the end of the reader's ability to follow them as they live their lives, feels like a deep and tragic loss." Bookgeeks.co.uk

I highly recommend 31 Hours I'm still thinking about this haunting novel. Hamilton makes astute observations about human nature, the current political and social climate in the U.S., and she does this through characters that I truly came to care for and worry about." Julie McGuire, fiction editor, Internet Review of Books

GrippingI read with an increasing sense of urgency as the clock ticked down the thirty-one hours to the story's climax."Food for Thought

Perceptive and cohesive throughout, 31 Hours makes for tautly-building suspense."Blogcritics.com
or
Not Currently Available for Direct Purchase