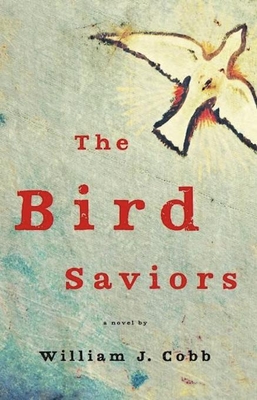 The Bird Saviors (Hardcover)
Unbridled Books, 9781609530709, 320pp.
Publication Date: June 12, 2012
Other Editions of This Title:
Paperback (5/28/2013)
* Individual store prices may vary.
June 2012 Indie Next List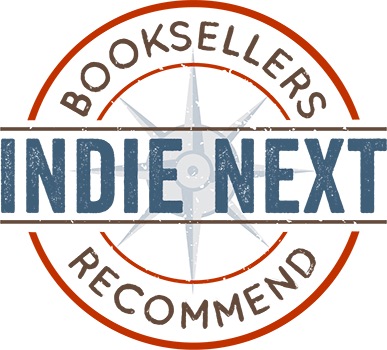 "Set in the not-so-distant future, The Bird Saviors takes place in a destitute southern Colorado town where the characters are as damaged as the environment. Although stark and cruel, Cobb's tale has enough scenes of dark humor and irony to keep the reader turning the pages. He also allows us to discover the amazing warmth that lies hidden beneath the grim exterior of some remarkable and memorable characters."
— Joni Montover, Paragraphs on Padre Boulevard, South Padre Island, TX
View the List
Description
When a dust storm engulfs her Colorado town and pink snow blankets the streets, a heartbreaking decision faces Ruby Cole, a girl who counts birds: She must abandon her baby or give in to her father, whom she nicknames Lord God, and marry a man more than twice her age who already has two wives. She chooses to run, which sets in motion an interlocking series of actions and reactions, upending the lives of an equestrian police officer, pawnshop riffraff, a disabled war vet, Nuisance Animal destroyers, and a grieving ornithologist--a field biologist studies the decline of bird populations. All the while, a growing criminal enterprise moves from cattle rustling to kidnapping to hijacking fuel tankers and murder as events spin out of control, . Set in a time of economic turmoil, virus fears, climate change, fundamentalist cults and illegal immigrant hardship, The Bird Saviors is a visionary story of defiance, anger, and compassion, in which a young woman ultimately struggles to free herself from her domineering father, to raise her daughter in the chaos of the New West, and to become something greater herself.

About the Author
William J. Cobb is the author a book of stories, The White Tattoo, and two previous novels, The Fire Eaters and, more recently, the critically acclaimed Goodnight, Texas. His short fiction has appeared in The New Yorker and in many other magazines. He has received numerous awards, including a National Endowment for the Arts grant, a Dobie-Paisano Fellowship, the Sandstone Prize, and an AWP Award for the Novel.
Praise For The Bird Saviors…
Bill Cobb's The Bird Saviors is a stark modern-day Old Testament story in which the evil that men do is barely balanced by the good that a few manage to achieve. It's a gritty harrowing story set in a dust-blown Colorado town that seems filled with vivid characters. Cobb's expert story-telling compels us forward scene by scene to a final satisfying redemption." Kent Haruf, author of Plainsong


"A novel told with an unexpected and appealing warmth; the characters in The Bird Saviors become increasingly memorable, page by page, and the story pulled me in without hullabaloo or fuss-- this is good, confident storytelling." --Aimee Bender

Weaving a biblical motif with social, political, economic, and environmental undertones, he does a yeoman's job of bringing together complex themes in a touching and memorable tale that readers won't soon forget. It's Cobb's prose, in particular, that breathes life into this tumultuous terrain, his every sentence dulcet in the discordance. . .To say The Bird Saviors is amazing" is also to shortchange Cobb. For his is a timeless story of love and redemption, a classic tale of good vs. evil, and a can't-miss page-turner that leaves readers wanting more." Foreword Magazine
or
Not Currently Available for Direct Purchase