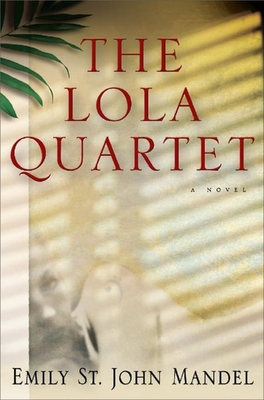 The Lola Quartet
Hardcover

* Individual store prices may vary.
Other Editions of This Title:
Digital Audiobook (4/3/2017)
Paperback (8/4/2015)
May 2012 Indie Next List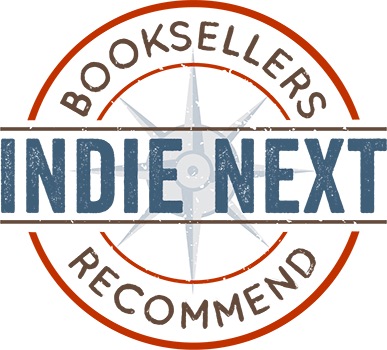 "In her latest, St. John Mandel shows how relationships formed in high school, so often fraught with drama, can ebb and flow and fade and come back to haunt. Among her characters, the perception of what's important and the potential impact of actions varies widely, and something as seemingly insignificant as a photograph can become riddled with layers of meaning, differing for each person who sees it. The writing is taut, the characters well wrought, and St. John Mandel's characteristic infusions of moral ambiguity and complexity remind us, as good novels should, of what it means to be human."
— Emily Pullen, Skylight Books, Los Angeles, CA
View the List
Description
Gavin Sasaki is a promising young journalist in New York City, until he's fired in disgrace following a series of unforgivable lapses in his work. It's early 2009, and the world has gone dark very quickly; the economic collapse has turned an era that magazine headlines once heralded as the second gilded age into something that more closely resembles the Great Depression. The last thing Gavin wants to do is return to his hometown of Sebastian, Florida, but he's drifting toward bankruptcy and is in no position to refuse when he's offered a job by his sister, Eilo, a real estate broker who deals in foreclosed homes. Eilo recently paid a visit to a home that had a ten-year-old child in it, a child who looks very much like Gavin and who has the same last name as Gavin's high school girlfriend Anna, whom Gavin last saw a decade ago. Gavin--a former jazz musician, a reluctant broker of foreclosed properties, obsessed with film noir and private detectives--begins his own private investigation in an effort to track down Anna and their apparent daughter who have been on the run all these years from a drug dealer from whom Anna stole $121,000. In her most ambitious novel yet, Emily Mandel combines her most fully realized characters with perhaps her most fully developed story that examines the difficulty of being the person you'd like to be, loss, the way a small and innocent action (e.g., taking a picture of a girl in a foreclosed house) can have disastrous consequences. The Lola Quartet is a work that pays homage to literary noir, is concerned with jazz, Django Reinhardt, economic collapse, love, Florida's exotic wildlife problem, crushing tropical heat, the leavening of the contemporary world, compulsive gambling, and the unreliability of memory. This is literary fiction with a strong detective story element.

Praise For The Lola Quartet…
The mystery surrounding the two percolates with suspense the friends are hiding something but the most interesting aspect of Ms. St. John Mandel's novel, her third, is how aggressively unglamorous it is, starting with Gavin himself. But he's hardly the only one with a fallen-down life" in a world of weed-fringed cul-de-sacs, 7-Elevens and Cinnabon-scented' mall air." New York Times

[An] elegant, hypnotic novel.engrossing.Mandel brilliantly modulates the heightening suspense in a novel that remains, above all, an elegy for lost and perhaps only imagined innocence." The Washington Post

". . . the book, like its brilliant predecessor, The Singer's Gun," virtually trumpets its author's talents: her charismatic verbal grace and acuity, the rich atmosphere she creates, and the thoughtful way she tries to tease meaning out of the collateral damage her characters, in screwing up, have wrought."The Boston Globe


A remarkable morality play. Perhaps all novelists can be said to wrestle with morality; Mandel seems to wrestle with it at greater length and in greater depth than most novelists, a statement that applies to her previous novels, Last Night in Montreal and The Singer's Gun.Reared in the Canadian province of British Columbia, a student of dance in Toronto and eventually a resident of Brooklyn, Mandel gained insights into human nature that promise more first-rate fiction."The Dallas Morning News

The Lola Quartet is a decade-spanning, well-compressed novel with a pared-down style . . . deft . . . riveting . . .
What makes this book memorable is . . . the meditation of these characters, who are not otherwise criminals, on their complicity in real crime."
The Cleveland Plain Dealer


This adrenaline-fuelled tale is hard to put down." The Globe and Mail

"This ingeniously structured literary thriller begins in sunlight before slipping deeper and deeper into crime and moral darkness. ...All I can tell you about the novel's resolution is that it involves a shooting, an impersonation and a murder. Summarized, the plot twists sound improbable, but Emily St. John Mandel is so sure-footed in her invention and so good at delineating her cast, that I went along trustingly and with bated breath."
Minneapolis Star Tribune

Riveting. Evocative, intriguing, and complex, this novel is as smooth as the underbelly of a deadly, furtive reptile. Mandel's substantial fan base will rejoice; word of mouth will bring new fans on board."
Library Journal, Starred Review

The author again melds mystery plotting with literary techniques like shifting points-of-view, resulting in both sophistication and suspense . . . Mandel's novel excels as a character study that considers the slow degradation of hopes, dreams, and expectations of people who are only in their late 20s but already feel ancient."
Publishers Weekly

gut-wrenching.After last year's superb, twisty The Singer's Gun, Mandel wouldn't be faulted if she eased up and wrote something more straightforward, but she didn't. Subtlety in the midst of chaos is her forte, and as the action slowly ramps up to murder, her tone is controlled, her artistic vision flawless."Mystery Scene

Mandel offers up her unique blend of literary character studies mixed with crime fiction in her third novel. Fascinating."
Booklist

The noir-ish storyline will hook you from the first page, but you'll stay for the well-drawn relationships and all-too-familiar grown-up angst."
Flavorwire in their article on 10 New Must Reads for May

Each of her books is a winning combination of gorgeous, unique imagery and nail-biting, page-turning narrative....Mandel's novels perfectly blend beautiful language and suspenseful mystery to investigate human behavior and relationships."
Overflow Magazine
Unbridled Books, 9781609530792, 279pp.
Publication Date: May 1, 2012
About the Author
Emily St. John Mandel was born on the west coast of British Columbia, Canada. She studied at The School of Toronto Dance Theatre and lived briefly in Montreal before relocating to New York. Her first novel, Last Night in Montreal was a June 2009 Indie Next pick and a finalist for Foreword Magazine's 2009 Book of the Year. Her second novel, The Singer's Gun, recently released in paperback, won the Indie Bookseller's Choice Award and was the number-one Indie Next Pick for May 2010. It was also long-listed for The Morning News' 2011 Tournament of Books and the 2011 Spinetingler Awards. She is currently a staff writer for The Millions, and she's had both essays and short fiction recently anthologized.
or
Not Currently Available for Direct Purchase