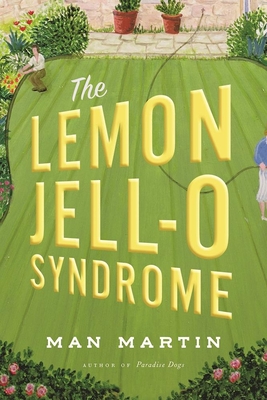 The Lemon Jell-O Syndrome
Paperback

* Individual store prices may vary.
Other Editions of This Title:
Digital Audiobook (7/20/2017)
Description
Sometimes Bone King cannot go through doors. He has no physical impairment, but at times his brain and muscles simply can't recall how to walk him through them. Perhaps it has something to do with his being distracted thinking about grammar and etymology all the time, or maybe it's anxiety that his wife is having an affair with the yardman. But then renowned neurologist Arthur Limongello offers a diagnosis as peculiar as the ailment: Bone's self is starting to dislodge from his brain. The treatment is a series of therapeutic tasks; Bone must compliment a stranger each day, do good deeds without being asked, and remind himself each morning, that "Today is a good day " But first, as a temporary measure, he also suggests Bone simply try to dance through the doorways. And for a time, Bone's square dancing, the only kind of dance he knows how to do, seems to more or less work. Bone's condition begins to improve, but then his wife leaves him, and after a harrowing ordeal during which he nearly loses his life, Bone makes an astounding discovery about the man who has been calling himself Dr. Limongello. Is Limongello's remedy the product of a deranged imagination or the cure for a modern epidemic threatening the very self?

Unbridled Books, 9781609531416, 304pp.
Publication Date: May 16, 2017
About the Author
Man Martin is the author of two previous widely lauded novels for which he was twice named Georgia Author of the Year.. He also is a cartoonist whose current daily comic strip Inkwell Forest (Man Overboard) is available online and through daily email feed to subscribers. Martin currently teaches high school English and coaches debate in Atlanta, Georgia, where he lives with his wife Nancy, his dog, cat and pet chicken.