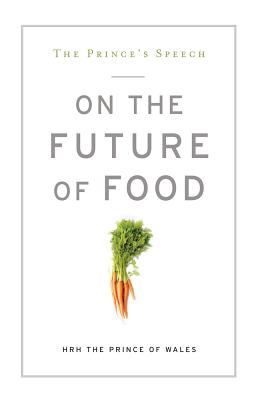 The Prince's Speech (Paperback)
On the Future of Food: On the Future of Food
Rodale Books, 9781609614713, 46pp.
Publication Date: February 14, 2012
Description
The Prince's Speech is a stirring, thought-provoking, and ultimately hopeful call to action from one of the world's leading proponents of sustainable farming practices, His Royal Highness the Prince of Wales.
About the Author
HRH Prince of Wales is well-known for his charity work and dedication to issues such as the built environment, sustainable agriculture, inner-city renewal and architectural preservation. The Prince's Charities, a group of 20 not-for-profit foundations of which he is either patron or president, serves as the UK's largest multi-cause charitable enterprise.
Praise For The Prince's Speech: On the Future of Food: On the Future of Food…
"Chock full of important points about the pitfalls of the industrial food system and ways to address them...a handy guide to good talking points about the food system...this small book goes beyond laying out the facts (though it does that as well). Prince Charles conveys real empathy -- for those struggling to feed their families, and for those attempting to solve the world's hunger problem with genetically-modified crops and intensified agriculture. If we could all speak so knowledgeably and kindly of these issues, perhaps the global food debate would be a bit more measured and informed." -- SeriousEats.com
Advertisement