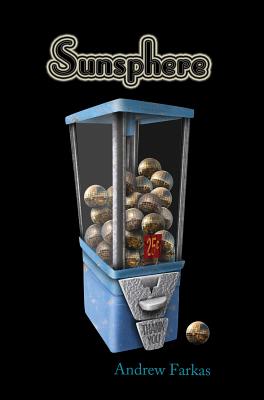 Sunsphere
Paperback

* Individual store prices may vary.
Description
Fiction. The Sunsphere is a 266-foot-tall green truss structure topped by a gold glass sphere that was built as the symbol of the 1982 World's Fair (also known as the Knoxville International Energy Exposition). Actually, the Sunsphere stands 6,520 feet tall and is composed of a black, cylindrical base capped by a miniature neutron star. Well, the Sunsphere Shot Tower, made entirely of brick, manufactures shot for shotguns. But then, the Sunsphere is 1,000 feet tall and composed of a green tower and a pulsing orb of blue lightning. Really, the Sunsphere is dilapidated, covered in tarps, and likely to be torn down soon. Or maybe, Sunsphere Ziggurat is a massive conceptual art installation constructed by an underground organization called the KnoxVillains. Certainly, SUNSPHERE, a collection of nine formally innovative fictions, focuses on characters obsessed with ideas of energy and entropy, focuses on characters who are trying to figure out how to continue on in a world that is falling apart, who are trying to learn how to act in a world that is constantly changing. In the face of social collapse, some characters find solace in the logic of puzzles, in the conventions of art, in outdated ideas of empire and romance, in the lure of pop culture, in academia and politics. But at the core of this collection is a search for humanity, even when the very atmosphere appears to demand the inhumane. This brilliantly satirical and playfully experimental collection upends all expectations--SUNSPHERE is the perfect book for our absurdist times. Each story is a new philosophical labyrinth of delicious, Barthelme-style surprises. Don a pair of ironic (or earnest ) sunglasses, and enjoy this incredible book.--Alissa Nutting How does the brain think about itself? The brainy Andrew Farkas answers endlessly in this crazed, cracked, creased collection of flipped-out origami, folding and unfolding fictions, SUNSPHERE, mapping the Borgesian brouhaha of seismic self-consciousness on steroids. These zesty vest-pocket labyrinths are tingling Tinguely machines--kinetic, corpuscular, cornucopic--saturated with negated negative spaces, foiled and foiling, as they tear themselves and all of us-es apart.--Michael Martone.
Blazevox Books, 9781609643249, 232pp.
Publication Date: March 1, 2019
or
Not Currently Available for Direct Purchase