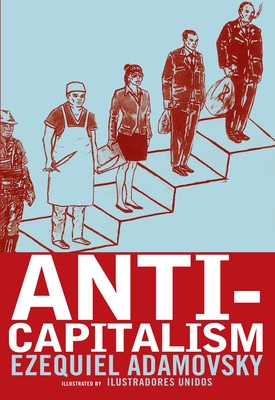 Anti-Capitalism: The New Generation of Emancipatory Movements (Paperback)
The New Generation of Emancipatory Movements
Seven Stories Press, 9781609800871, 176pp.
Publication Date: May 3, 2011
* Individual store prices may vary.
or
Not Currently Available for Direct Purchase
Description
In Anti-Capitalism, activist and scholar Ezequiel Adamovsky tells the story of the long-standing effort to build a better world, one without an abusive system at its heart. Backed up by arresting, lucid images from the radical artist group United Illustrators, Adamovsky details the struggle against rising corporate power, as that struggle unfolds in the halls of academia, in the pages of radical newspapers, and in the jungles and the streets. From Marx through the Battle of Seattle and beyond, Adamovsky traces the beliefs and politics of the major figures in the anticapitalist tradition and explores modern experiments in building different ways of living, in the process providing an indispensible primer for anyone interested in finding alternatives to the so-called "best system we have"--and anyone interested in joining the fight.
About the Author
Born in 1971, EZEQUIEL ADAMOVSKY is a political activist and historian, as well as a frequent contributor to Z Magazine, OpenDemocracy.org, and many other leftist outlets. He lives in Buenos Aires.
Advertisement