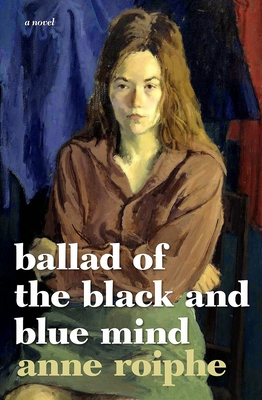 Ballad of the Black and Blue Mind (Hardcover)
A Novel
Seven Stories Press, 9781609806088, 240pp.
Publication Date: May 26, 2015
* Individual store prices may vary.
Description
In the rarefied world of New York City psychoanalysts and their patients, Dr. Estelle Berman belongs to a dying breed. A distinguished analyst who lives and practices on the Upper West Side, she inspires devotion among her patients. But she has started falling asleep during meetings and forgetting her patients' names. Her colleagues Dr. H. and Dr. Z. observe her mental decline with the objectivity of a Greek chorus, but when it comes to the disappointments in their own lives they are far less detached. And then there are the patients themselves: Justine, a movie star with a penchant for stealing things; Edith, who writes poems in secret and eats to subdue feelings of panic; Anna, a self-harming college student whose depression baffles her parents; and Mike Wilson, a widower whose disgraced son has fled the country. Ballad of the Black and Blue Mind is a novel of psychological realities, teeming humanity, and glorious contradictions.
About the Author
A writer, essayist, and journalist known for explorations of feminism and Judaism, ANNE ROIPHE was born in New York City in 1935. She is revered for such novels as Up the Sandbox, 1185 Park Avenue, and Lovingkindness, and for her memoirs Art and Madness and Epilogue. In addition to her eighteen fiction and non-fiction books, she has written articles for the New York Times Magazine, Vogue, and Elle, among others. For many years she wrote regular columns for the New York Observer and the Jerusalem Report. Roiphe's 1997 memoir, Fruitful, was a finalist for the National Book Award. She lives in New York.
Praise For Ballad of the Black and Blue Mind: A Novel…
Praise for Ballad of the Black and Blue Mind

"In Ballad of the Black and Blue Mind, Anne Roiphe has given us an up-close portrait of an insular and rarely glimpsed world, serving up a memorable cast of characters with uncommon verve and wisdom.  This is as engaging and moving a novel as I've read in a long time." —Daphne Merkin, author of The Fame Lunches

"In laying bare some tribal mores of life and work in a tight-knit psychoanalytic community, Anne Roiphe soon comes upon her real subject, the thwarted love between parents and children, caught between hope and disappointment, a prey to neglect, misunderstanding, and helpless apprehension. Her writing is alive with unsparing insight and keen feeling." —Morris Dickstein, author of Gates of Eden and Dancing in the Dark

Praise for Art and Madness

"To capture the spirit of those prefeminist days Ms. Roiphe ... must write intelligently about a time when, at least in matters of love, sex, marriage, motherhood, career and literary hero worship, she was not very smart at all. Art and Madness accomplishes all this ... Ms. Roiphe is sharply perceptive about the flesh-and-blood people around her. And she is witty about the ones who live in her imagination." —The New York Times

"Roiphe's sharp, dazzling memoir of her literary youth in late 1950s and early 1960s New York City contains a dark story of untenable marriages, alcoholism, and outrageous sexism … She is a masterly writer: her work presents vivid, priceless snapshots of the roiling era of Communist hysteria, faddish homosexuality, male privilege, and the heartbreaking fragility of talented men and their dreams of fame." —Publishers Weekly 

Praise for Fruitful: A Real Mother

"Her riff on motherhood is passionate, lyrical, witty, insightful, commonsensical and off the wall. It will evoke shudders of recognition from anyone who has cared for a child." —Emily MacFarquhar, The New York Times Book Review
or
Not Currently Available for Direct Purchase