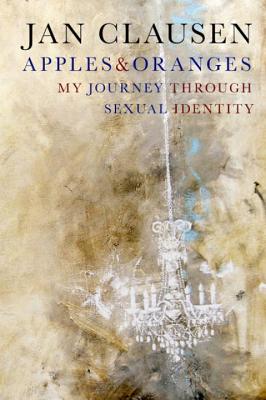 Apples & Oranges (Paperback)
My Journey Through Sexual Identity
Seven Stories Press, 9781609807498, 256pp.
Publication Date: July 25, 2017
Description
Sexuality and identity are the twin goddesses that lend Jan Clausen's Apples & Oranges its grace and urgency. In the late 1980s, after more than a decade living within a strong Brooklyn lesbian community with her female lover and their daughter, Clausen travels to a war zone in Nicaragua, where she falls in love with a West Indian male lawyer. Her memoir is brimming with intimate physical and emotional details of her personal journey, but perhaps what sets it apart are the deeply informed historical and philosophical lenses through which she examines her own experience. Deeply felt, intensely thoughtful, gorgeously written, Apples & Oranges is a testament to the power and peril of desire. It is also a dazzling examination of the ways in which our search for love and happiness intersect. What does it mean to be straight? What does it mean to be queer? Jan Clausen gives us not one but many answers to these questions.
About the Author
JAN CLAUSEN is the author of a dozen books in a range of genres, most recently the hybrid poetic text Veiled Spill: A Sequence and the poetry collection If You Like Difficulty. Prose titles include a volume of stories (Mother, Sister, Daughter, Lover) and two novels: Sinking, Stealing and The Prosperine Papers. Clausen's poetry and fiction appear widely in journals and anthologies; she has contributed book reviews and literary journalism to Boston Review, Ms., The Nation, Poets & Writers, and The Women's Review of Books. A proud Brooklyn resident since 1974, she teaches in the Goddard College MFA in Writing Program and at New York University.
Advertisement