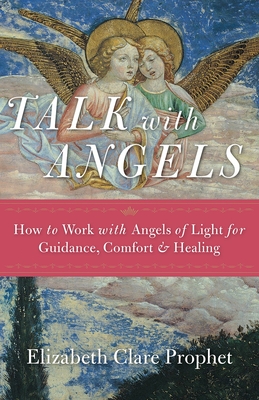 Talk with Angels
How to Work with Angels of Light for Guidance, Comfort and Healing
Paperback

* Individual store prices may vary.
Description
Talk with Angels introduces the seven archangels including Archangel Michael and the angels of protection, Archangel Raphael and the healing angels, Archangel Gabriel and the angels of peace, plus the archangels who bring forgiveness, wisdom, love, joy, and even success and powerful prayers for their help.
Angels listen day and night. Majestic beings of light and love, angels wait for you to ask for their help in matters great and small. When facing insurmountable problems on a world scale - the economy, the environment, or terrorism - there are angels on call. Or closer to home - need to comfort a child, help the healing of a loved one, or find the perfect job? Angels are there, 24/7
With stories of angelic intercession, examples of how angels work with you, and profound spiritual insights, Talk with Angels shows that we should never underestimate what our guardian angels can do. From the magnificent archangels and fiery seraphim to our own guardian angels, they are tremendous beings of love awaiting our free will choice to get their help.
Isn't it best if we learn how to work with them every day?
In this book, Elizabeth Clare Prophet shares powerful spiritual techniques with you. Expand your heart and sense of peace with beautiful meditations, protection prayers to Archangel Michael, healing prayers to Archangel Raphael, I AM affirmations and mantras. Your world will change dramatically when you begin to access the power of the angels.
Take this book and forge life-changing personal relationships with these powerful beings of light.
Includes links to free downloadable audio files of angel prayers and meditations.
Summit University Press, 9781609882433, 248pp.
Publication Date: November 7, 2014
About the Author
Elizabeth Clare Prophet, world-renowned author and pioneer in practical spirituality, experienced a deep connection with angels starting in her teenage years. For 40 years, she taught spiritual thinkers how to work with angels in their daily lives. Her goal was to help people walk and talk with the angels and come to know angels as their friends. Among her best-selling works are The Lost Years of Jesus, The Lost Teachings of Jesus, Fallen Angels and the Origins of Evil, Kabbalah: Key to your Inner Power and Reincarnation: The Missing Link in Christianity. Her books have been published in more than 30 languages.