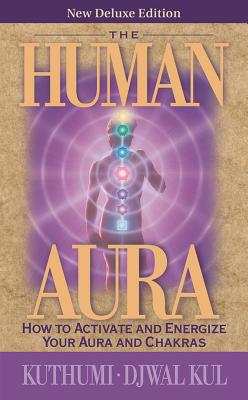 The Human Aura
How to Activate and Energize Your Aura and Chakras
Paperback

* Individual store prices may vary.
Description
What science is only beginning to discover, healers, mystics and sages have known for centuries...

The human aura. Science has verified its existence. Kirlian photography has captured the color, intensity and motion of its mysterious luminescence. Yale University medical researchers determined that disease can be detected through the study of this life force before it manifests in the physical body.

Where does this energy field originate and what is the real significance of its colors? How does it affect our health and appearance? How does it influence behavior, success and relationships?

Find the answers in The Human Aura and learn how to activate the energy, intelligence and creativity that are native to your being. Includes meditations, visualizations, affirmations, 25 illustrations of auras and chakras, and an extensive glossary.
Summit University Press, 9781609882617, 415pp.
Publication Date: January 1, 1996
About the Author
The Master Kuthumi, also know as Koot Hoomi and KH, was one of the founders of the Theosophical Society in 1875. Today Kuthumi serves as head Master for the Temple of Illumination in Kashmir and trains students in the art of meditation and the science of the aura and mantra. He is known as a master psychologist. Djwal Kul, also known as the Tibetan Master or the 'Tibetan' was the foremost disciple of the Master Kuthumi. Today Djwal Kul works with embodied teachers, yogic masters of the Himalayas and spiritual seekers East and West to instruct all in the proper release of energy through the seven chakras.