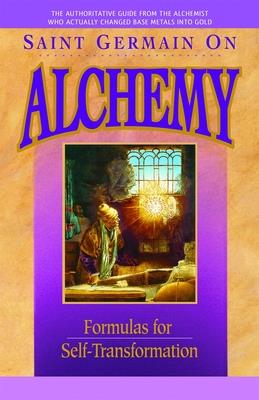 Saint Germain On Alchemy
Formulas for Self-Transformation
Paperback

* Individual store prices may vary.
Description
Voltaire called him the "man who never dies and knows everything."
And that's an understatement. The Count Saint Germain turned base metals into gold, removed the flaws from diamonds and discovered the elixir of youth. In the eighteenth century this "Wonderman
of Europe" was the confidant of kings and a friend to the poor. His well-documented "miracles" were the natural outgrowth of his practice of spiritual alchemy, whose principles he imparts in this greatest of all self-and world-help books.
Today the master Saint Germain brings you the secrets he learned centuries ago:
- Step-by-step the precipitation--direct or indirect--of visible, tangible objects
- Tapping the energy of creation
- Formulas for drawing forth from the Universal Source all that you need
- How to create a cloud of infi nite energy to increase your spiritual power
The basic message in Saint Germain On Alchemy is that you are not powerless. You do not have to be a victim of your circumstances. You can change your destiny. And you can begin today
Summit University Press, 9781609883065, 444pp.
Publication Date: February 8, 2019