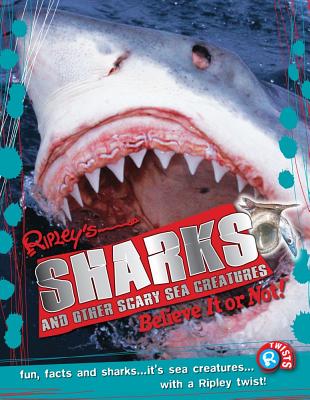 Ripley Twists
Sharks, 9: And Other Scary Sea Creatures
Hardcover

* Individual store prices may vary.
Description
Presenting a brand new title in this award-winning series, Sharks and Other Scary Sea Creatures gives a fantastic Ripley's Believe It or Not twist on a favorite subject. Meet extraordinary sharks and savage sea creatures in this exciting new Ripley's book. With fun facts, awesome images, and amazing Ripley stories throughout, kids will love reading about the fearsome, freaky and utterly odd ocean-dwellers on every page.
Ripley Publishing, 9781609910839, 48pp.
Publication Date: October 8, 2013
About the Author
Ripley's Believe It or Not! is globally renowned as the authority on the weird, the eccentric, and the amazing. Ripley's Believe It or Not! provides entertaining books for children of all ages which educates and informs them in a humorous style. The Ripley brand is known around the world as a trend-setting source of family-friendly fun and excitement! Every day the researchers at Ripley's are busy digging up the craziest true stories and the most unbelievable facts.