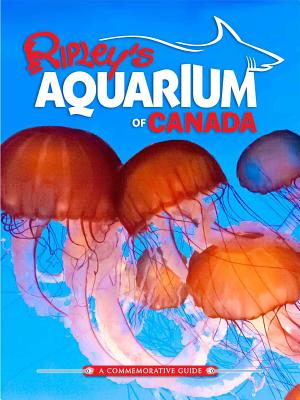 Ripley's Aquarium of Canada (Paperback)
Ripley Publishing, 9781609911072, 64pp.
Publication Date: March 4, 2014
* Individual store prices may vary.
Description
Ripley's Aquarium of Canada is an informative commemorative guide showcasing our brand new Aquarium in Toronto.

Ripley's Aquarium of Canada in Toronto is now open, and to commemorate the occasion, we have gathered amazing pictures, incredible facts, and showcased the stunning exhibits into a commemorative guide.

Featuring sea creatures both large and small gathered from across the globe, you will be drawn into a dazzling world of mystery and wonder. Perfect for all ages, this beautiful book appeals to anyone who has ever been intrigued by water, from the smallest rivers and lakes to the depths of the oceans. Some of the Aquarium exhibits featured are:

Kelp Forest: Wander through a Multi-Level Kelp Forest, filled with exotic species

Dangerous Lagoon: Explore the exhibit where sharks, sea turtles and sawfish coexist with smaller creatures such as clownfish, angel fish and sea urchins

Coral City: Lose yourself in the Aquarium's Coral City, featuring fish from the Indo-Pacific reefs




About the Author
Ripley's Believe It or Not! is globally renowned as the authority on the weird, the eccentric, and the amazing. Ripley's Believe It or Not! provides entertaining books for children of all ages which educates and informs them in a humorous style. The Ripley brand is known around the world as a trend-setting source of family-friendly fun and excitement! Every day the researchers at Ripley's are busy digging up the craziest true stories and the most unbelievable facts.