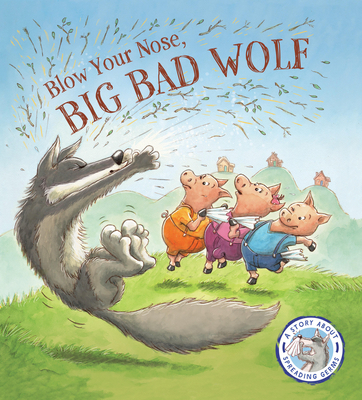 Fairytales Gone Wrong (Hardcover)
Blow Your Nose, Big Bad Wolf!: A Story About Spreading Germs
QEB Publishing, 9781609927080, 24pp.
Publication Date: November 11, 2014
* Individual store prices may vary.
Description
In Blow Your Nose, Big Bad Wolf! the three little pigs learn a lesson about spreading germs. When they won't lend the wolf a tissue, their houses are blown down by his sneezes! And to make matters worse, they then catch his cold. This series is a welcome addition for parents looking for picture books with a message. Focusing on personal wellbeing, QEB aims to intertwine your favourite classic fairy tales with a twist on health, hygiene and nutrition. The Fairy Tales Gone Wrong series includes: Blow Your Nose, Big Bad Wolf (978-1-60992-708-0) Fall 2014 Eat Your Greens, Goldilocks (978-1-60992-707-3) Fall 2014 Take a Bath, Cinderella (978-1-60992-700-4) Fall 2014 Keep Running Gingerbread Man (978-1-60992-701-1) Fall 2014
About the Author
Bruno Merz attended the National School of Fine Arts in Caen, France. Alongside his previous experience in the multimedia market, he has completed numerous commissions for various different publishers. Bruno now works for the press and various publishing agencies in Leeds, U.K.
Steve Smallman has been illustrating children's books for 20 years and started writing for children 10 years ago. He is the winner of the 2009 Sheffield Children's Book award for his book 'Smelly Peter: The Great Pea Eater'.
Praise For Fairytales Gone Wrong: Blow Your Nose, Big Bad Wolf!: A Story About Spreading Germs…
"Libraries can't go wrong with these clever and appealing additions." - School Library Journal