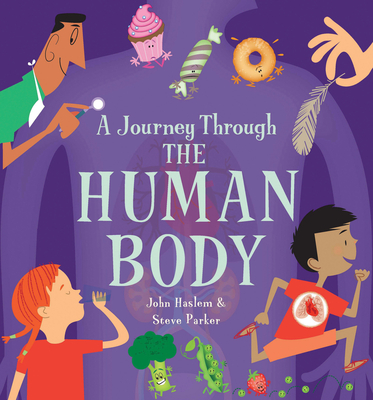 A Journey Through the Human Body (Hardcover)
QEB Publishing, 9781609928278, 48pp.
Publication Date: October 20, 2015
* Individual store prices may vary.
Description
Take a journey into the weird and wonderful world inside you! Follow your food as it travels through your body. Take a deep breath and explore your lungs. Let your mind boggle at what your brain can do. Packed with lively illustrations to reveal your boy's amazing secrets, this book is perfect for a parent and child to read together or to explore independently.
About the Author
STEVE PARKER is an award-winning science author for children and adults. After gaining a degree in Zoology and working at the Natural History Museum, Steve moved into educational publishing and has now written more than 300 titles. He is a Senior Scientific Fellow of the Zoological Society of London.
John Haslam has been working as an illustrator for most of his professional life. John worked in advertising for 10 years and worked on various projects including TV storyboards, to illustrating for all kinds of accounts from Pritt Stick (the Pritt Stick Man was his invention), to comic pages such as Danger Mouse, Disney and Transformers.
Praise For A Journey Through the Human Body…
"By using plenty of relatable examples and appealing images, Parker and Haslam have created a winning introduction to human biology and confirm that, if delivered in a kid-friendly manner, no topic is too complex." - Booklist
"Even the broccoli and green peas sport happy smiles on their way down the hatch in this effervescent tour of human body systems....should leave young tourists with a taste for further outings into their innards." - Kirkus Reviews
or
Not Currently Available for Direct Purchase