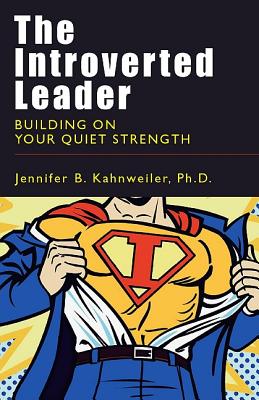 The Introverted Leader (Paperback)
Building on Your Quiet Strength
Berrett-Koehler Publishers, 9781609942007, 168pp.
Publication Date: April 15, 2013
Description
Introverts may feel powerless in a world where extroverts seem to rule, but there's more than one way to have some sway. Jennifer Kahnweiler proves introverts can be highly effective influencers when, instead of trying to act like extroverts, they use their natural strengths to make a difference. Kahnweiler identifies six unique strengths of introverts and includes a Quiet Influence Quotient (QIQ) quiz to measure how well you're using these six strengths now. Then, through questions, tools, exercises, and powerful real-world examples, you will increase your mastery of these strengths.
About the Author
Jennifer B. Kahnweiler, PhD, helps build strong leaders through her highly engaging speaking, training, and executive coaching programs. Called the "down-to-earth Ph.D." she specializes in translating leadership theory into practice. Her clients include Capital One, Turner, AT&T, the Coca-Cola Company, and GE. Foreword author Douglas R. Conant served as president and CEO of the Campbell Soup Company from 2001 - 2011. He is co-author of the New York Times bestseller, TouchPoints: Creating Powerful Leadership Connections in the Smallest of Moments.
Advertisement